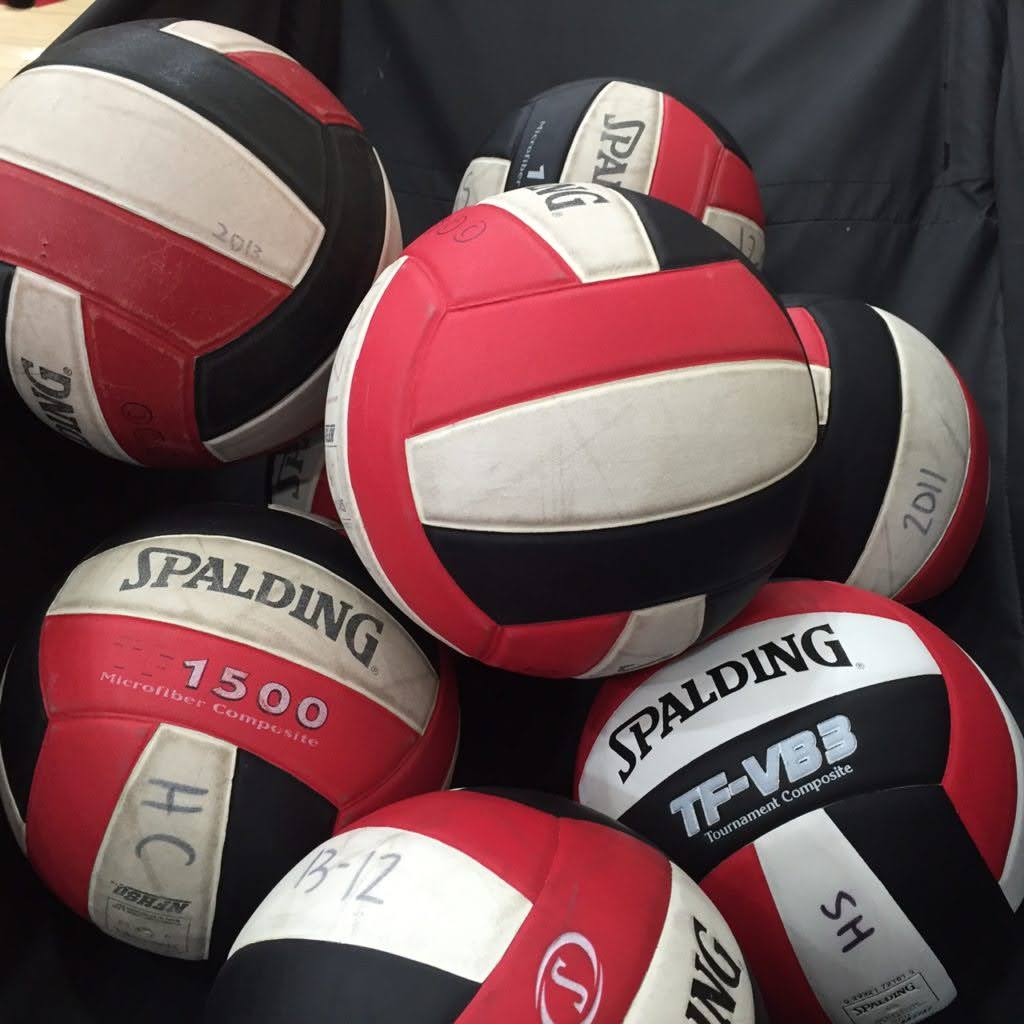 Girls Volleyball Results Thursday, August 31st 
East Sac At Pocahontas Area 
East Sac 3
Pocahontas Area 0
25-15, 25-21, 25-22
East Sac picked up their 8th win of the season and 6th straight with a nice road win on Thursday at Pocahontas Area. The Raiders came out strong, setting the tempo in set one, pulling away for a 10-point win. The next two sets were a battle as the Indians weren't going away easy. East Sac swung well, finishing with 22 kills on 60 attempts with only 8 errors. They assisted on 20 of those 22 kills. Their aggressiveness on offense forced Pocahontas Area to send over several free balls as the Raiders defense finished with 8 digs.
Kate Vondrak led the Raiders with 8 kills and tied with Sidney Bieret for the lead in assists with both having 10. Kenna Meyer had a solid game with 7 kills, while serving very well with 6 aces. Addisen Ehler added 4 kills and a team high 4 digs while Jen Aschinger had 3 digs. Vondrak added a team high 2 blocks.
East Sac heads to Ridge View on Saturday for the Raptors tournament.
East Sac Stats 
Jen Aschinger 3 Digs
Kenna Meyer 7 Kills, Block, 6 Aces
Kendall Quirk 1 Kill, Dig, Ace
Sidney Bieret 10 Assists
Kate Vondrak 8 Kills, 10 Assists, 2 Blocks
Kami Ross 2 Kills
Addisen Ehler 4 Kills, 4 Digs, Block, 2 Aces
Coon Rapids Bayard At Earlham 
Earlham 3
Coon Rapids Bayard 0
25-13, 25-15, 25-22
Coon Rapids Bayard played better in the 3rd set as they continue to figure out the new system offensively. They improve every match and have been working on the slow starts that have hindered them early this season. The loss drops the Crusaders to 3-5 on the season. Their kill efficiency was .037, finishing with 6 kills on 54 attempts. The back row had a solid night with 49 digs and the Crusaders had 8 blocks.
Malia Clayburg led the offensive attack with 3 kills and had a team high 12 digs. Anna Hart added 2 kills and 11 digs and Ella Heithoff had 8 digs and led the team with 3 assists. Malia Clayburg, Lydia Hofbauer and Maddy Mason all had 2 blocks.
The Crusaders host Ogden, Madrid and CAM Anita for their Tournament on Saturday.
Coon Rapids Bayard Stats 
Malia Clayburg 3 Kills, 12 Digs, 2 Blocks
Anna Hart 2 Kills, Assist, 11 Digs
Aubrey Hofbauer 1 Kill, 8 Digs, Block
Mya Downing 2 Assists, 4 Digs, Ace
Ella Heithoff 3 Assists, 8 Digs
Lydia Hofbauer 1 Dig, 2 Blocks
Leah Larsen 3 Digs
Maddy Mason 1 Dig, 2 Blocks
Shelbi Wiskus 1 Dig, Block
Boyer Valley and Exira-EHK At IKM-Manning- Triangular  
IKM-Manning Vs  Exira-EHK 
Exira-EHK 2
IKM-Manning 1
18-25, 25-17, 16-14
The Wolves won the first set in their season opener on Thursday but couldn't squeeze out a win in set three, falling in a tight match to the Spartans. The Wolves continue to show great growth with a young group that is learning to win close sets and matches late. The Wolves hit .188 with 30 kills, having seven different players collect at least one. The assisted on 28 of those 30 kills. The back row had 32 digs but the Wolves didn't finish with a block. They had 8 aces and served 92.3%.
Freshman Addisyn Bandow had a team high 9 kills with Megan Williams adding 8 kills. Laura McCarville finished with 5 kills and Abby Wanser had 4 kills. Ella Richards had a team high 16 assists with Karlee Arp adding 11 assists. Grace Carroll set the pace in the back row again a the sophomore had 11 digs with Eryn Ramsey adding 6 digs. Carroll, Anna Stangl, Ella Richards and Laura McCarville all had 2 aces.
IKM-Manning Stats 
Grace Carroll 1 Kill, 11 Digs, 2 Aces
Addisyn Bandow 9 Kills, 2 Digs
Laura McCarville 5 Kills, 4 Digs, 2 Aces
Megan Williams 8 Kills, Dig
Karlee Arp 1 Kill, 11 Assists, 4 Digs
Abby Wanser 4 Kills
Kate Stangl 2 Kills
Eryn Ramsey 1 Assist, 6 Digs
Ella Richards 16 Assists, 2 Digs, 2 Aces
Anna Stangl 2 Digs, 2 Aces
IKM-Manning Vs Boyer Valley 
Boyer Valley 2
IKM-Manning 1
20-25, 29-27, 15-9
The Wolves nearly rallied back for their second win of the season but fell just short of a 2-0 win over Boyer Valley. The Wolves took set one, 25-20 but fell down 8-0 to start set two. They weren't deterred, battling back and nearly getting the win, falling 29-27 in a thriller. The energy used in the comeback took a little out of them in the 3rd set and they fell 15-9 to go 0-2 on the night. IKM-Manning hit .187 with 32 kills, averaging 10.7 per set. They had 28 assists. The defense battled hard all set, finishing with 69 digs, having four players in double figures. IKM-Manning served a 91.9% clip with 7 aces.
Megan Williams had a game high 10 kills with Addisyn Bandow finishing with 9 kills and Karlee Arp adding 6 kills to go with 11 assists. Ella Richards paced the setters with 13 assists. Eryn Ramsey led the back row with 17 digs, Grace Carroll added 16 digs, Ella Richards 13 digs and Anna Stangl finished with 12 digs. Richards had a team high 3 aces and Grace Carroll finished with 2 aces.
IKM-Manning falls to 1-3 on the season. They travel to Ar-We-Va on Tuesday.
IKM-Manning Stats 
Grace Carroll 1 Kill, 2 Assists, 16 Digs, 2 Aces
Anna Stangl 1 Assist, 12 Digs, Ace
Ella Richards 13 Assists, 13 Digs, 3 Aces
Addisyn Bandow 9 Kills, 2 Digs, Block
Laura McCarville 2 Kills, Dig
Megan Williams 10 Kills, Block
Karlee Arp 6 Kills, 11 Assists, 6 Digs
Abby Wanser 4 Kills, 2 Digs, Block
Kate Stangl 1 Assist, Block
Eryn Ramsey 17 Digs, Ace
South Central Calhoun and Storm Lake St Mary's At GTRA- Triangular
South Central Calhoun Vs GTRA 
South Central Calhoun 3
GTRA 0
25-13, 25-14, 25-17
South Central Calhoun Vs Storm Lake St Mary's
South Central Calhoun 3
Storm Lake St Mary's 0
25-10, 25-6, 25-10
South Central Calhoun improved their record to 6-5 with a pair of wins on Thursday on the road. The Titans were never in trouble in either match, with their closest set win at 25-17. They went 6-0 in sets overall, winning a set 25-6 over Storm Lake St Mary's and the other two 25-10. They held GTRA to under 15 points in the first two sets in that match.
Stats will be updated this weekend when they become available. Stats are not available at this time and we were informed in advance by the coach that they would be delayed for a very good reason(wedding).