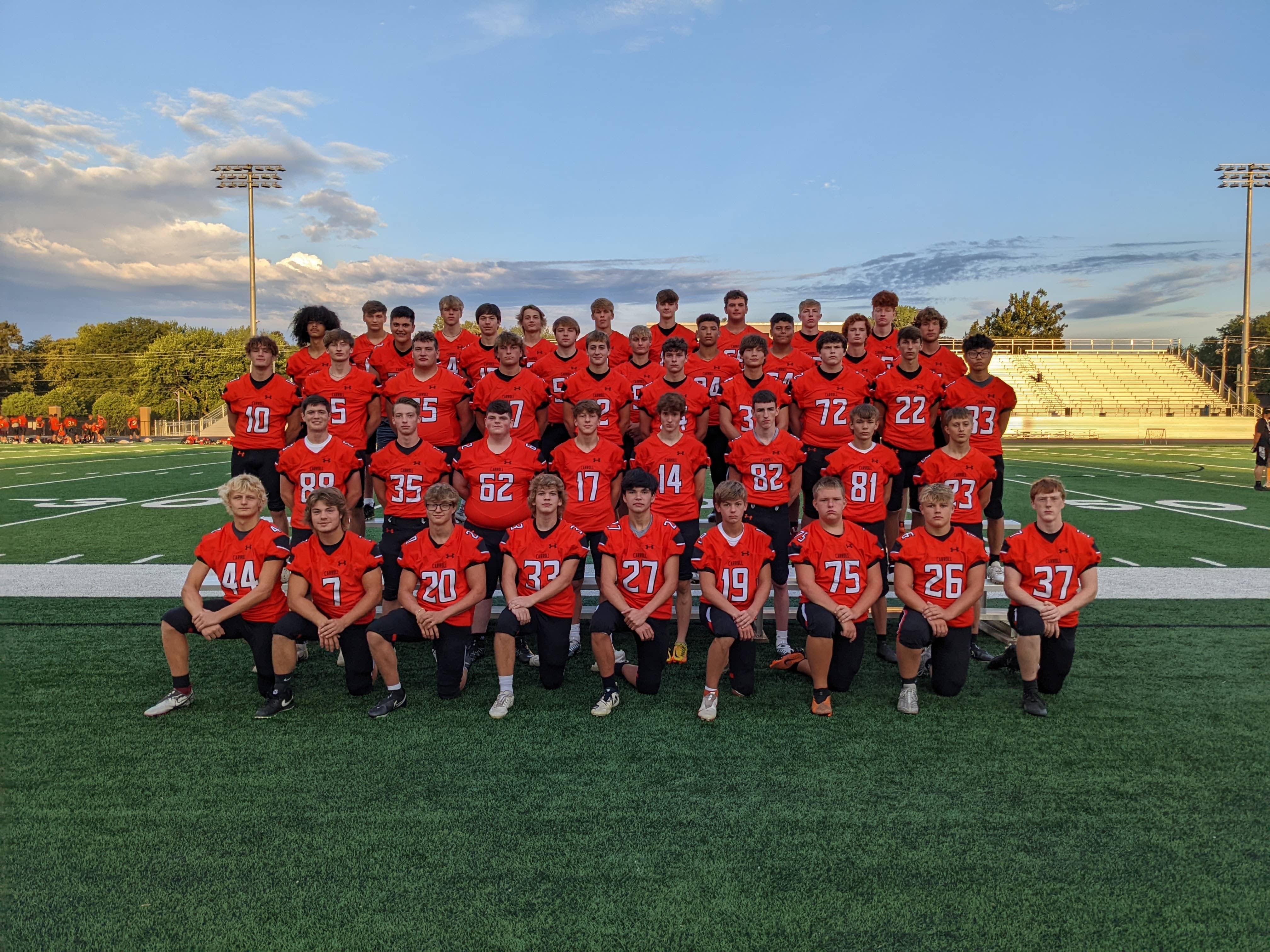 Carroll At Denison Schleswig 
Carroll 28
Denison Schleswig 0
Carroll couldn't have asked for a better start to the season, dominating the line of scrimmage on their way to a big win. The Tigers wanted to run the ball, and did. They wanted to stop the run and did that too. Jack White only threw 3 passes in the game, though they had receivers running open. It didn't have to pass as a young offensive line with two seniors and three sophomores in the starting line paved the way for Cooper Ludwig and Reece Ziegmann to both have big nights running the football. Carroll ran the ball 41 times for 292 yards, scoring three touchdowns on the ground. Meanwhile the defense was as good as advertised. Carroll gave up 73 yards on the ground and 75 in the air, neutralizing Luke Wiebers in both the run and pass and more importantly, keeping Jaxson Hildebrand from getting going. They held Hildebrand to 4.4 yards per carry on 14 touches while Wiebers was 9 of 18 throwing the ball with no touchdowns.
Sophomore Reece Ziegmann showed off his breakaway speed with a 55-yard scamper in the 1st quarter, putting Carroll ahead 7-0. The run game helped set up the play-action pass and Jack White found Payton Wardell for a 30-yard touchdown early in the 2nd quarter and Carroll led 13-0. Carroll wasn't done yet. The defense came up with another stop and Carroll scored again on a  1-yard run by Taidyn Petersen. Ziegmann punched in the 2-piont conversion and Carroll led 21-0 at half. Carroll controlled the 1st half, unofficially outgaining the Monarchs 205 to 43.
C0oper Ludwig and Reece Ziegmann kept pounding away in the 2nd half with Ziegmann breaking free again for a 43-yard touchdown late in the 3rd quarter. Carroll was able to eat clock the rest of the game and kept making defensive stops.
Reece Ziegmann had a team high 148 yards rushing with a pair of touchdowns. Cooper Ludwig added an0ther 95 yards on the ground. Jack White was perfect throwing the football, completing all three passes for 31 yards and a touchdown. Carroll's defense was balanced with 18 guys making a tackle with Cooper Ludwig leading the way with 9.
The Tigers look to keep their hot start going when they host Gilbert on Friday on KCIM.
Carroll Stat Leaders 
Reece Ziegmann 11 carries 148 yards, 2 TD's- 5 tackles
Cooper Ludwig 14 carries 95 yards- 9 tackles
Jack White 3-3 passing, 31 yards TD
Payton Wardell 1 catch 30 yards TD
Taidyn Peterson 5 tackles
Box Score
Teams      1     2     3     4     Final
Carroll       7     14      7     0        28
DS              0     0       0     0         0