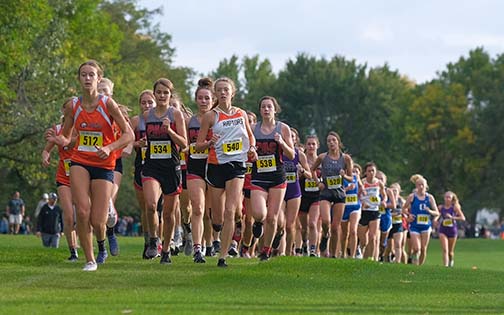 Kuemper 
Kuemper should have a strong season with both the boys and girls teams having some of last season's top runners returning. The boys team should be paced by Ryan North and Jacob Greving, who could both push for a state meet appearance. Both were strong last season and have been working hard this summer. Max Reincke and Colton Hagen will be the leaders of the rest of the group looking to add depth. 
Marie Dea had a very strong season, she and Julia Kanne were both very good in track this past spring and should give the Knights a strong top part of the lineup. Kuemper will have plenty of depth with Keziah Janssen proving senior leadership and Callie Ferneding having plenty of experience. Julia Craig should battle for a varsity role and the Knights could add more depth if Kyra Wolterman and Grace C Hoffman both return from injuries that took them out of most of last season. 
Below is a list of top returners from last season.
Girls
Marie Dea- Junior 
Julia Kanne- Junior 
Keziah Janssen- Senior
Julia Craig- Sophomore
Callie Ferneding- Junior
Boys
Ryan North- Junior
Max Reincke- Sophomore 
Jacob Greving- Junior