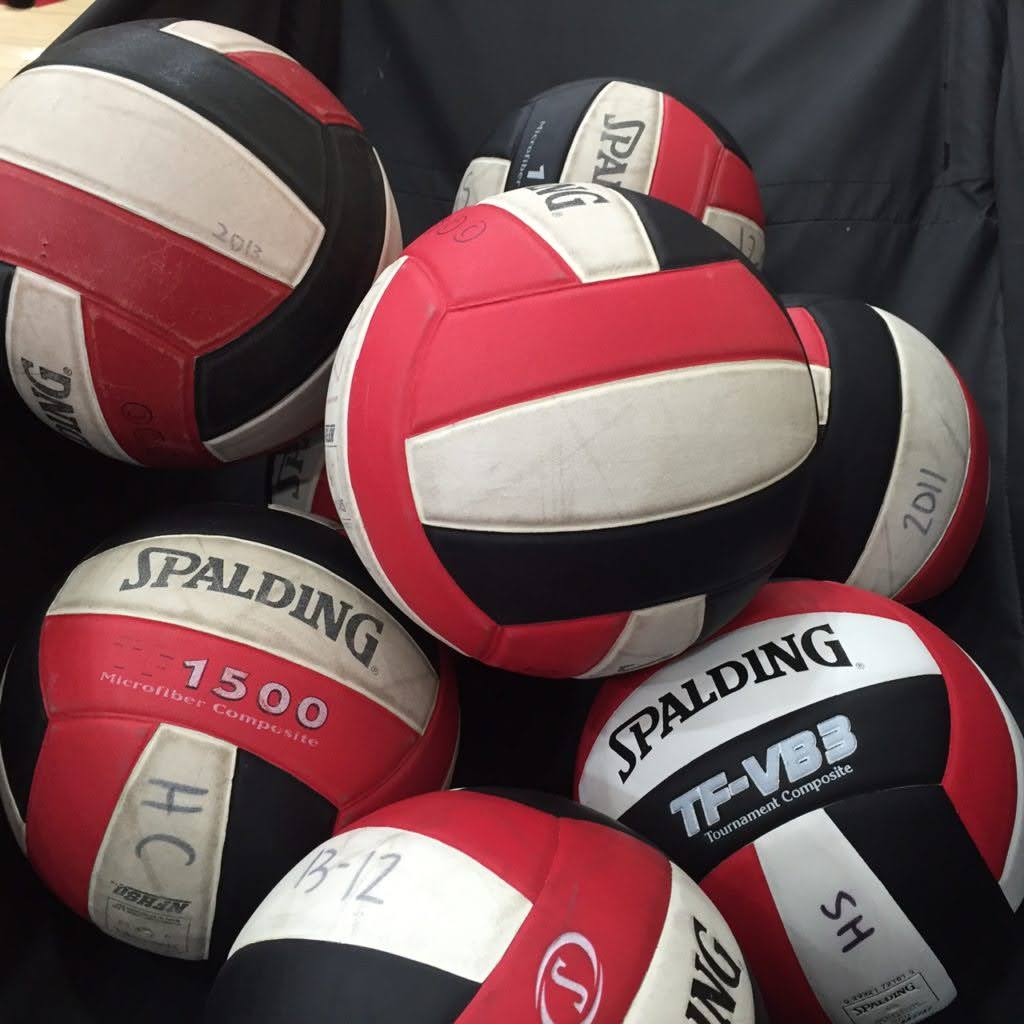 Girls Volleyball Results for Saturday, October 15th
South Central Calhoun at Winterset Tournament
The South Central Calhoun Titans went 2-2 at the Winterset tournament where they faced some nice competition before the start of playoffs. 
The Titans had little trouble with Gilbert and Chariton. Against Gilbert they swept the match 2-0 in sets winning 21-12 and 21-13 and had similar success against Chariton winning 21-12 and 21-10. The other two matches were against some tougher competitors. Red Oak came in with a record of 22-13 and they played well against South Central Calhoun. The Titans edged out a win in set one at 24-22, but Red Oak came back in set two and won 25-23. The third and final set came down to the wire as well where Red Oak scraped by with a score of 15-13. The Titans weren't so lucky against Norwalk (21-10). The Warriors took care of business with a 21-15 win in set one and 21-14 win in set two to sweep South Central Calhoun. 
The Titans came away with some good stats across the board. Riley Batta, Brenna McAlister, and Keira Hammen all had 20+ kills at the tournament. Jayci Graeve continued to be a great setter with 81 assists on the day. Batta, Graeve, and Kylee Schleisman all had 20+ digs with Schleisman leading the team with 33. Hammen was also blocking well in the front row with nine blocks at the tournament. The two wins and losses improve the Titans to 33-8 overall on the season. Their postseason begins Wednesday, October 19th when they take on West Monona. 
South Central Calhoun vs Gilbert
South Central Calhoun 2
Gilbert 0
21-12, 21-13
South Central Calhoun vs Chariton
South Central Calhoun 2
Chariton 0
21-12, 21-10
South Central Calhoun vs Red Oak
Red Oak 2
South Central Calhoun 1
22-24, 25-23, 15-13
South Central Calhoun vs Norwalk
Norwalk 2
South Central Calhoun 0
21-15, 21-14
South Central Calhoun Stats
Mollie Monahan: 9 Kills, 1 Block
Riley Batta: 27 Kills, 21 Digs, 2 Blocks, 2 Aces
Brenna McAlister: 26 Kills, 10 Digs, 1 Block
Alexa Holm: 1 Kill, 13 Digs, 3 Aces
Jayci Graeve: 81 Assists, 25 Digs, 3 Aces
Sam Stuart: 2 Digs
Norah Riedesel: 2 Digs, 3 Aces
Addy Geno: 3 Kills, 2 Digs, 2 Blocks
Elysia Smith: 2 Digs
Kylee Schleisman: 3 Assists, 33 Digs, 3 Aces
Keira Hammen: 26 Kills, 3 Digs, 9 Blocks
Ar-We-Va, Coon Rapids Bayard, Glidden Ralston, and Paton Churdan at Rolling Valley Conference Tournament
Ar-We-Va, Coon Rapids Bayard, Glidden Ralston, and Paton Churdan were all in action Saturday at the Rolling Valley Conference just before the start of their playoff matches. 
Glidden Ralston played the most matches among our area teams playing three. They cruised past West Harrison in the first round 21-7 and 21-13 but fell to Woodbine in the second round in three sets. The Wildcats were able to get the set one win 21-16, but the Tigers found their way in set two 21-15 and closed out the match with a 15-10 win to knock the Wildcats into the consolation bracket. They were able to win fairly easily in the consolation bracket, defeating Boyer Valley 21-10 and 21-18 and Exira-EHK 21-13 and 21-16. The Wildcats finished the day 3-1. Vanessa Koehler and Lauren Hulsing ended up with 20+ kills at the tournament while Tiela Janssen played well defensively with 49 digs. Addy Boell continued to set the ball well with 55 assists. 
Coon Rapids Bayard was matched up with Woodbine in the first round and played well. The Tigers were able to pick up the win 21-16 and 21-15 and dropped the Crusaders to the consolation bracket. In their first match of consolation, Coon Rapids Bayard picked up a hard-fought win over West Harrison. Set one was easy enough with a 21-12 win, then the Hawkeyes fought hard in set two. The Crusaders hung on through to win 23-21. Coon Rapids Bayard Head Coach Marissa Dembinski says they focused a lot on the little things in the first set, lost some focus in set two, but managed to pull through. For their final game of the day, they matched up with Boyer Valley and played well from the start. The Bulldogs fought till the end and managed to come away in set one with a 22-20 win. They'd keep that pace up in set two and the Crusaders were just unable to keep up and fell 21-11 and lost the match. The Crusaders went 1-2 overall on the day. They saw plenty of defensive playing with 113 total digs in the three games they played. Malia Clayburg led defensively with nine kills and Gracy Johnson returned after missing a game to put up 20 assists. 
Ar-We-Va and Paton Churdan both played two hard fought matches. Ar-We-Va played Boyer Valley in the first round but were defeated to take them to the consolation round. They had a nice back and forth against Exira-EHK. Ar-We-Va was able to take the first set 21-18 but fell behind in set two 21-12. In the determining set three, they got their mojo back and kept the set close. The Spartans eventually were able to squeeze past Ar-We-Va with a final score of 15-13. No stats were provided for Ar-We-Va. 
Paton Churdan started their day out with West Harrison where they played better in set two than one. The Hawkeyes picked up a big 21-11 set one win, but the Rockets fired back in set two. While there was better playing overall, the Rockets fell short by a score of 24-22. In the consolation round, Paton Churdan was paired with Exira-EHK. The Spartans saw some resistance from the Rockets but came away with a 21-15 set one and won set two 21-11. Paton Churdan ended the day 0-2. Calleigh Fitzpatrick led the team with seven kills. Bailey Anderson and Emma Stream teamed up on sets, recording 13 and nine assists respectively. 
Full scored and stats can be found below
Coon Rapids Bayard vs Woodbine
Woodbine 2
Coon Rapids Bayard 0
21-16, 21-15
Coon Rapids Bayard vs West Harrison
Coon Rapids Bayard 2
West Harrison 0
21-12, 23-21
Coon Rapids Bayard vs Boyer Valley
Boyer Valley 2
Coon Rapids Bayard 0
22-20, 21-11
Coon Rapids Bayard Stats
Gracy Johnson: 3 Kills, 20 Assists, 21 Digs, 2 Aces
Lydia Hofbauer: 4 Kills, 20 Digs, 3 Aces
Malia Clayburg: 9 Kills, 8 Digs, 4 Blocks, 1 Ace
Violet Johnson: 1 Assist, 10 Digs
Mya Downing. 1 Kill, 6 Assists, 2 Digs
Anna Hart: 4 Kills, 1 Assist, 20 Digs, 1 Block
Lacie Davis: 4 Kills, 32 Digs, 3 Aces
Glidden Ralston vs West Harrison
Glidden Ralston 2
West Harrison 0
21-7, 21-13
Glidden Ralston vs Boyer Valley
Glidden Ralston 2
Boyer Valley 0
21-10, 21-18
Glidden Ralston vs Woodbine
Woodbine 2
Glidden Ralston 1
16-21, 21-15, 15-10
Glidden Ralston vs Exira-EHK
Glidden Ralston 2
Exira-EHK 0
21-13, 21-16
Glidden Ralston Stats
Vanessa Koehler: 23 Kills, 5 Digs, 1 Block
Summer Toms: 6 Kills, 20 Digs, 3 Aces
Lauren Hulsing: 22 Kills, 10 Digs, 5 Blocks, 8 Aces
Ashlynn Tigges: 21 Digs, 2 Blocks
Paige Klocke: 9 Kills, 1 Assist, 18 Digs
Addy Boell: 5 Kills, 55 Assists, 23 Digs, 1 Ace
Tiela Janssen: 2 Kills, 1 Assist, 49 Digs
Paton Churdan vs West Harrison
West Harrison 2
Paton Churdan 0
21-11, 24-22
Paton Churdan vs Exira-EHK
Exira-EHK 2
Paton Churdan 0
21-15, 21-11
Paton Churdan Stats
Bailey Anderson: 1 Kill, 13 Assists, 2 Digs, 2 Aces
Tarynn Fisher: 4 Digs
Emma Stream: 3 Kills, 9 Assists, 3 Digs, 1 Ace
Paige Teeples: 6 Kills, 4 Digs
Grace Cullum: 1 Ace
Becca Anderson: 6 Kills, 1 Dig, 1 Ace
Calleigh Fitzpatrick: 7 Kills
Mia Russell: 2 Kills
Ar-We-Va vs Exira-EHK
Exira-EHK 2
Ar-We-Va 1
18-21, 21-12, 15-13
Ar-We-Va vs Boyer Valley
Boyer Valley  3
Ar-We-Va      0
21-10, 19-21, 15-13
Ar-We-Va Stats
No stats available