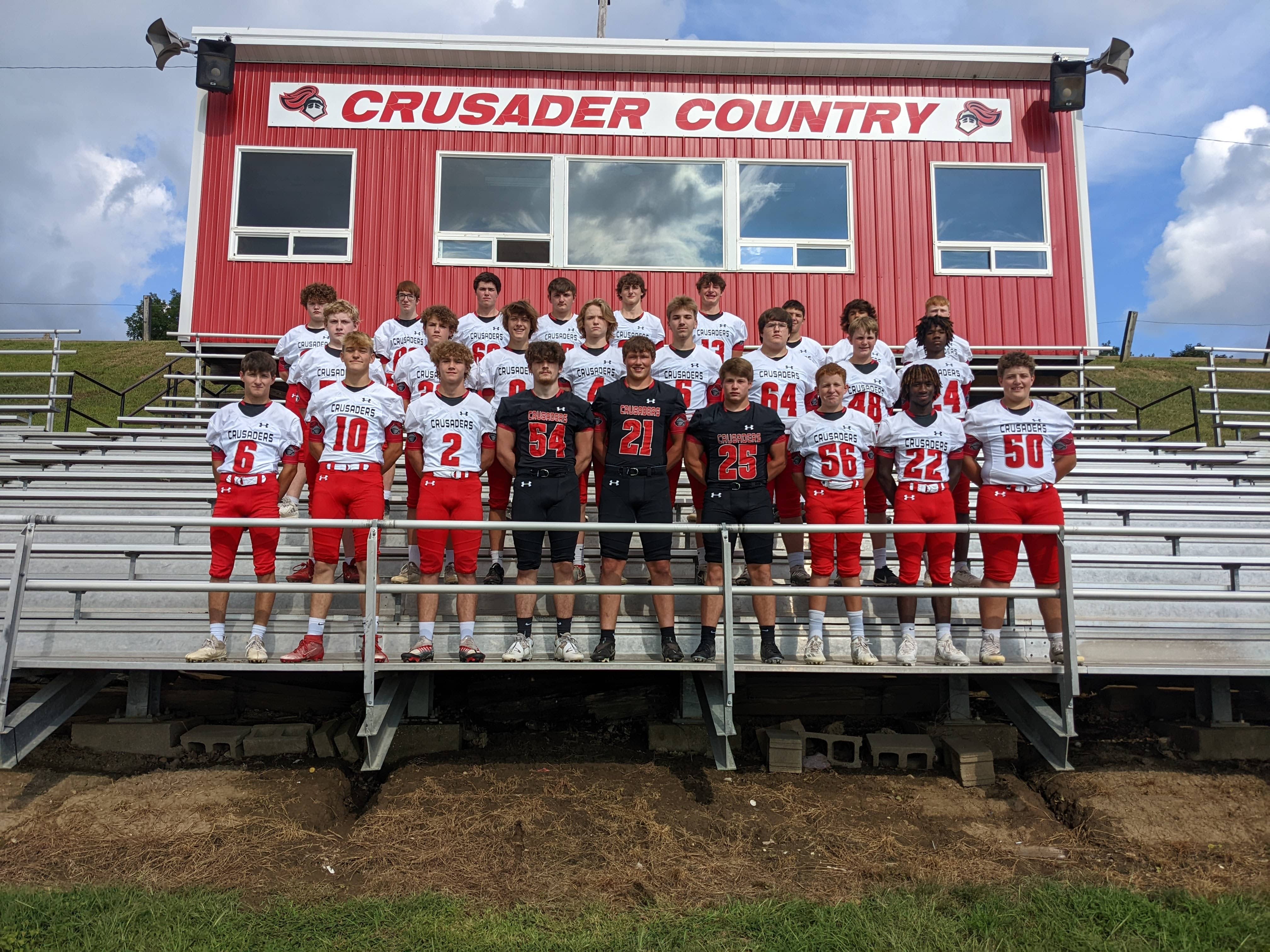 Woodward Academy at Coon Rapids Bayard
Coon Rapids Bayard 77
Woodward Academy 14
The Coon Rapids Bayard Crusaders had a stellar game against Woodward Academy, showing off their rushing game and defensive strength Friday night.
In the first half alone, the Crusaders were able to put up 40 points and left Woodward Academy with nothing. A big part of their success came from Lance Clayburg being dominant on both sides of the ball. He rushed for 113 yards and two touchdowns while recording 10 total tackles defensively, seven of those were tackles for loss. Wyatt Oswald was able to pass for a touchdown in this game while rushing 52 yards for two touchdowns. The Crusaders had another player rush for two touchdowns, Omarion Floyd who rushed for 75 yards as well. In the second half, Coon Rapids Bayard kept their dominant streak up with 27 points while getting some new faces chances to shine. Johnny Cortez was able to rush in for a 20-yard touchdown and Mason Culbertson had a seven-yard receiving touchdown thrown by Cal Heydon. The Crusaders came away with 344 yards of total offense as they cruised past Woodward Academy 77-14. 
The win brings Coon Rapids Bayard to 1-1 overall on the season. They will be at home against Boyer Valley this week. 
Coon Rapids Bayard Stat Leaders
Wyatt Oswald: 23 Passing Yards, 1 TD; 52 Rushing Yards, 2 TD; 6.5 Total Tackles
Lance Clayburg: 6 Carries, 113 Rushing Yards, 2 TD; 10 Total Tackles
Omarion Floyd: 2 Carries, 75 Rushing Yards, 2 TD, 75 Yard Kick Return TD
Kolby Culbertson: 1 Reception, 23 Rec Yards, 1 TD
Box Score
Teams       1        2       3        4         Final
WA             7        0       0     14     |     14
CRB         26      24     21       6     |     77