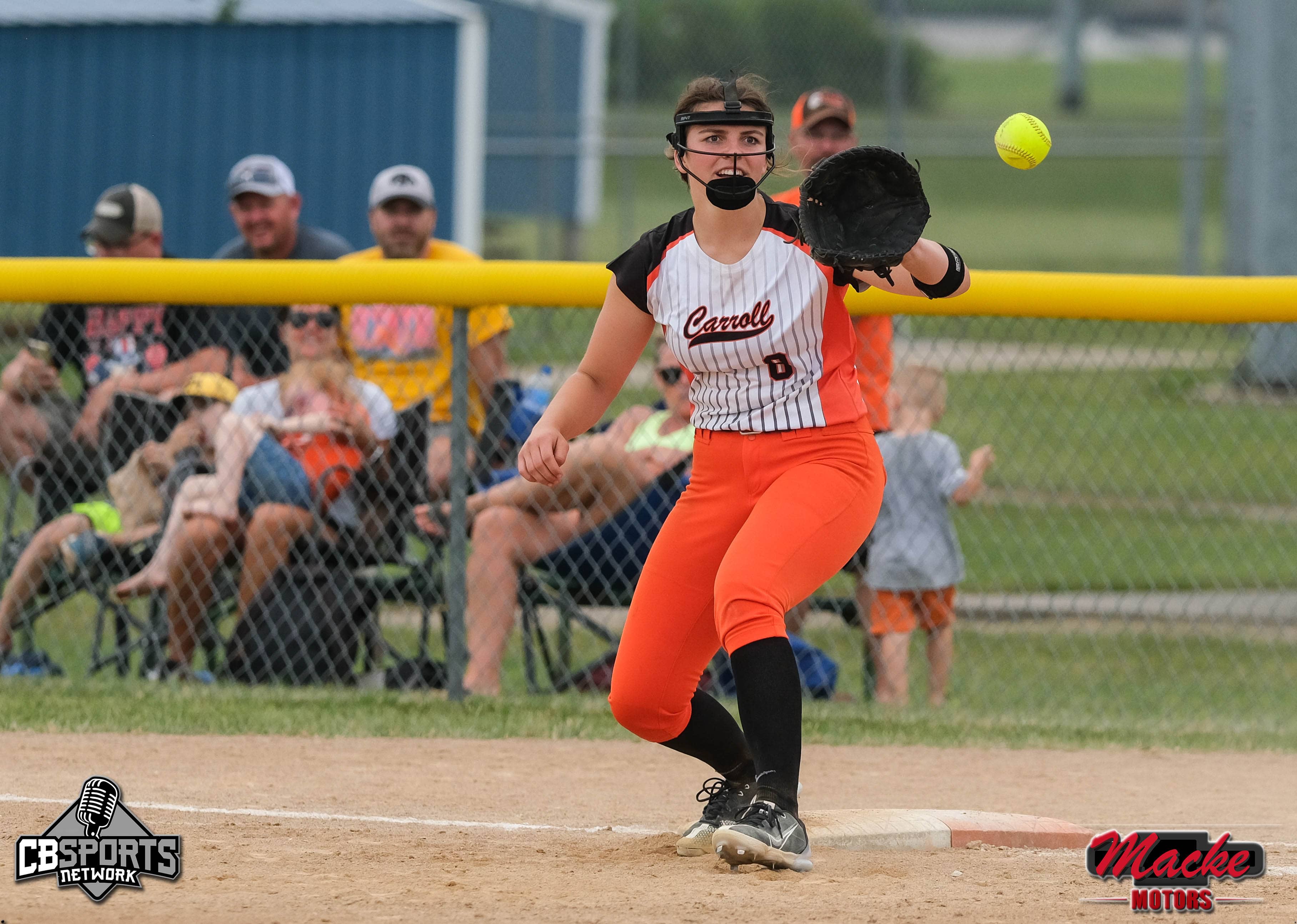 Softball Results for Thursday, June 30th
Ballard at Carroll
Ballard         17
Carroll            3
The Carroll Tigers were unable to stop the offensive pressure Ballard put on them Thursday night as the Bombers came away with a six-inning game win. 
Ballard was able to get off to a quick start as they put up eight runs in the first two innings and left Carroll scoreless. The Tigers were able to respond in the bottom half of the third inning with three runs scored. Macie Kennebeck, Brenna Goins, and Olivia Rowedder were responsible for getting home while Brielle Hinners, Ava Gross, and Parker Adams brought them home with RBI singles. While Makalei Kofron didn't get an RBI, she was perfect at the plate going 2-2. Adams had a solid night of hitting, going 2-3. 
Ballard's offense kept their hitting streak going as they brought in four runs in the fifth inning and five more in the sixth to win it 17-3. The Bombers recorded 27 hits and 17 earned runs. The loss dropped the Tigers to 14-16 overall on the season and 2-13 in the Raccoon River Conference. The regular season finale for Carroll will take place on Tuesday, July 5th when they play host to Winterset. 
Carroll Stats
Parker Adams: 2-3, RBI
Brielle Hinners: RBI, HBP
Ava Gross: RBI
Vanessa Ayala: BB, SB
Camryn Schable: 1-3; Pitching: 1 IP, 10 Hits, 8 RA, 8 ER, 2 K
Makalei Kofron: 2-2
Emma Kuhlmann: HBP
Macie Kennebeck: RS
Brenna Goins: RS
Olivia Rowedder: RS
Averi Burke: Pitching: 0.1 IP
Alyssa Brant: Pitching: 4.2 IP, 17 Hits, 9 RA, 9 ER, 2 BB, 3 K, L
Box Score
Teams        1   2   3   4   5   6    Final
BALL           6   2   0   0   4   5  |    17
CARR          0   0   3   0   0   0  |      3