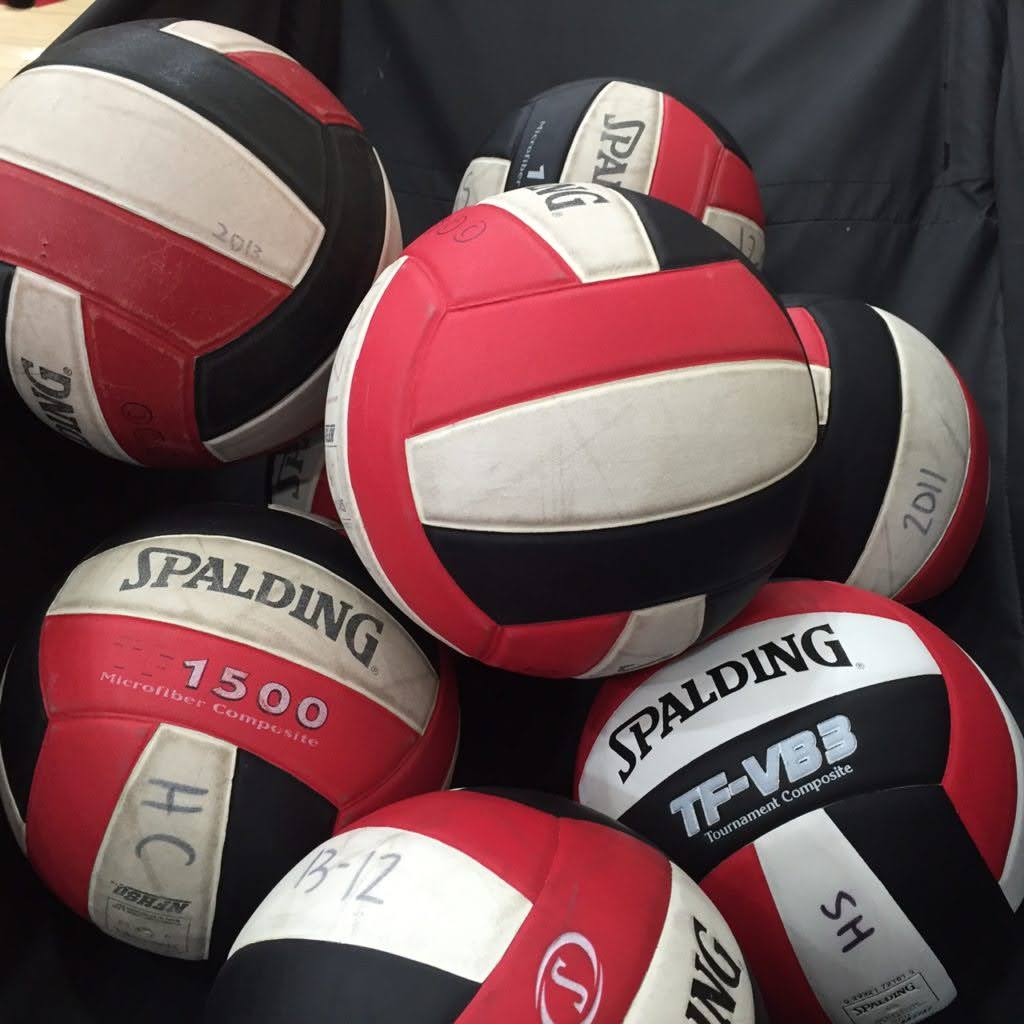 Volleyball Results Thursday, September 21st 
Carroll At Bondurant Farrar 
Bondurant Farrar 3
Carroll 0
25-12, 25-14, 25-21
Carroll got off to a slow start on the road on Thursday, dropping the first-two sets 25-12 and 25-14. The Tigers settled in the third set, pushing the Blue Jays but falling by 4-points. Carroll hit .010 on the night, finishing with 17 kills and 12 assists. Olivia Rowedder led the attack at the net with 10 kills with Amanda Wardell finishing with 4 kills and Emma Kuhlmann with 3 kills. Riley Nagle had all 12 assists for the Tigers. Rowedder and Kuhlmann both had 3 blocks as Carroll finished with 6 blocks. Rowedder had a strong overall night, leading Carroll with 13 digs, followed by Marasyn Wittrock with 9 digs and Averi Burke with 7 digs. The Tigers finished the match with 40 digs. Marasyn Wittrock, Averi Burke and McKenna Schwertfeger all had an ace. Carroll served 85.4%.
The Tigers fall to 4-15 overall and 1-4 in the Raccoon River Conference. They head to Nevada for a tournament on Saturday.
Carroll Stats 
Marasyn Wittrock 9 Digs, Ace
Emily Puck 2 Digs
Averi Burke 7 Digs, Ace
Riley Nagl 12 Assists, 5 Digs
Olivia Rowedder 10 Kills, 13 Digs, 3 Blocks
Morgan Roberts 1 Kill, Dig
Amanda Wardell 4 Kills
Mollie Feld 2 Kills, Dig
McKenna Schwertfeger 2 Digs, Ace
Emma Kuhlmann 3 Kills, 3 Blocks
Audubon At IKM-Manning 
Audubon 3
IKM-Manning 0
25-10, 25-23, 25-13
Audubon used several service runs and a strong night swinging at the net to control two sets, but had to rally in the second set to set up a sweep on the road of the Wolves. IKM-Manning had stretches where they played very well, leading several times in each of the first-two sets. Serving and serve receive struggled for IKM-Manning, making unforced errors on serves and playing out-of-system on offense. The Wheelers finished the night with a .344 kill efficiency while IKM-Manning hit .125. The Wheelers had thirteen aces with a 89.2% server percentage. IKM-Manning served at 78.6%, having three aces.
The opening set went back and forth with IKM-Manning taking the early lead but Audubon rallied quickly, going up 2-1. Mattie Nielsen extended the lead to 3-1 on kills but Megan Williams stopped the momentum with a kill for the Wolves, who then tied the set wat 3 and took the lead back at 4-3. The set was tied at both 4 and 5 before Addie Hocker had a kill to give Audubon the lead for good.  A Mattie Nielsen ace extended the lead to 8-5. The Wheelers lead grew to 13-7 on a kill from Harlow Miller but Kate Stangl cut it to 13-8 with a Wolves kill. Miller responded with another kill for Audubon. Mattie Nielsen got another kill for Audubon, getting Anna Larsen back to the service line. Larsen picked up three aces in a 9-0 run for the Wheelers. Harlow Miller ended the set with a kill.
IKM-Manning built an early lead in set two, going up 4-1 behind Grace Carroll, Karlee Arp and Megan Williams. The Wheelers responded with a 3-0 run but IKM-Manning staved them off and went back up 9-6. Mattie Nielsen stopped the run with a pair of kills and Michelle Brooks tied the set at 9 with an ace. Her second straight  ace gave the Wheelers the lead at 10-9. IKM-Manning tied it again at 10 and 11 with a Grace Carroll kill. Karlee Arp put the Wolves in front 12-11 with a kill and Ella Richards had back-to-back aces, putting the Wolves up 15-11. IKM-Manning held the lead until Audubon tied it at 20 on a Michelle Brooks kill. The Wheelers took the late lead at 21-20, but IKM-Manning tied it at 23 on a Abby Wanser kill. The Wheelers won the set on back-to-back kills from Anna Larsen.
The Wheelers went up 5-0 in set three and never trailed pulling away with service runs by Michelle Brooks and Mattie Nielsen. Brooks had a block, extending the lead to 12-4. Grace Carroll added a kill to her strong night, pulling IKM-Manning within 15-7 but the Wheelers kept the pressure on, pulling away to win 25-13. Addie Hocker ended the match with a kill.
Mattie Nielsen led the Wheelers with 15 kills to go with 10 digs and 3 aces. Addie Hocker added 26 assists while Harlow Miller had 8 kills and 2 blocks. Kadence Brannan-Sporrer finished with 8 digs and Anna Larsen have 5 aces.
Grace Carroll and Megan Williams both had 6 kills to lead the Wolves. Ella Richards had 9 assists along with 7 digs and 2 aces. Anna Stangl finished with 8 digs and Karlee Arp finished with 6 assists.
The Wheelers improved to 13-6 overall and 3-2 in the WIC while IKM-Manning falls to 2-11 and 0-5 in the WIC. The Wheelers head to Treynor on Tuesday while IKM-Manning is off until Thursday, when they host AHSTW.
Audubon Stats 
Jordan Mulford 1 Dig
Anna Larsen 2 Kills, 3 Digs, Block, 5 Aces
Addie Hocker 4 Kills, 26 Assists, 5 Digs
Michelle Brooks 2 Kills, 8 Digs, Block, 3 Aces
Mattie Nielsen 15 Kills, 10 Digs, 3 Aces
Kadence Brannan-Sporrer 8 Digs, Ace
Harlow Miller 8 Kills, Assist, 6 Digs, 2 Blocks, Ace
IKM-Manning Stats 
Grace Carroll 6 Kills, 5 Digs, Ace
Eryn Ramsey 2 Digs
Anna Stangl 8 Digs
Ella Richards 1 Kill, 9 Assists, 7 Digs, 2 Aces
Addisyn Bandow 2 Kills, Dig
Megan Williams 6 Kills, 4 Digs, Block
Karlee Arp 2 Kills, 6 Assists, 3 Digs, Block
Abby Wanser 2 Kills
Kate Stangl 1 Kill, Assist
West Harrison At Paton Churdan 
West Harrison 3
Paton Churdan 0
25-3, 25-3, 25-21
Paton Churdan suffered a loss at home on Thursday, falling in three sets to West Harrison, who picked up their 7th win of the season. The Rockets dropped to 0-6 as West Harrison hit .306 and served well with 17 aces.  Mia Russell had a team high 3 kills for the Rockets with Grace Cullum and Maggie Reed both having 4 digs. Cullum and Ella Tasler both had 2 aces.
Paton Churdan travels to Coon Rapids Bayard on Tuesday.
Paton Churdan Stats 
Mia Russell 3 Kills
Ella Tassler 2 Aces
Grace Cullum 4 Digs, 2 Aces
Maggie Reed 4 Digs
South Central Calhoun and Pocahontas Area At SE Valley- Triangular 
South Central Calhoun Vs Pocahontas Area 
South Central Calhoun 3
Pocahontas Area 0
No Scores reported
The Titans picked up a nice win, playing well in all facets of the game. Jayci Graeve led the attack at the net with 11 kills while Brenna McAlister was solid at the net and dominant at the service line. McAlister finished with 6 kills and 6 aces, while adding 6 digs. Alexa Holm led the Titans back row with 8 digs and Norah Riedesel finished with 26 assists, feeding four different girls for kills. Mollie Monahan added three more blocks to her strong season at the net.
South Central Calhoun Stats 
Brenna McAlister 6 Kills, 6 Digs, 6 Aces
Jayci Graeve 11 Kills, 3 Digs, Block
Norah Riedesel 1 Kill, 26 Assists, 4 Digs
Mollie Monahan 1 Kill, Assist, 3 Blocks
Hayden Berquist 4 Kills, Block
Alexa Holm 1 Assist, 8 Digs, Ace
Macie Dorman 5 Digs, 2 Aces
South Central Calhoun Vs SE Valley 
SE Valley 3
South Central Calhoun 2
29-31, 10-25, 25-23, 25-18, 15-13
The Titans felt like they left the match slip away after going up two sets to none with a hard fought 31-29 win in set one, then a dominant win in set two, holding the Jaguars to 10 points. SE Valley responded in the third set, edging the Titans 25-23 to send it to a fourth set which they won. The fifth set had a lot of excitement, going back and forth until it was tied at 13. The Jaguars were able to score two straight to rally from down two sets for the win. The Titans defense held the Jaguars to a .125 kill efficiency, allowing 41 kills on 160 attempts. Elle Nolte came up big for the Jaguars with 5 aces.
The Titans had huge numbers in the five set marathon with Jayci Graeve finishing with 25 kills and 12 digs, Brenna McAlister added 23 kills along with 10 digs and 8 aces. Norah Riedesel kept finding her hitters, passing out 59 assists. Mollie Monahan added 10 kills and 6 blocks while Alexa Holm finished with 18 digs.
The 1-1 night moves the Titans to 23-10 on the season. They host Manson NW Webster next Thursday.
South Central Calhoun Stats 
Brenna McAlister 23 Kills, 10 Digs, Block, 8 Aces
Jayci Graeve 25 Kills, 12 Digs
Norah Riedesel 59 Assists, 4 Digs, Block, Ace
Mollie Monahan 10 Kills, 6 Blocks
Hayden Berquist 2 Kills, 3 Digs
Alexa Holm 2 Assists, 18 Digs, 2 Aces
Mia Babcock 5 Kills, 3 Digs, Block
Macie Dorman 5 Digs, Ace
Glidden-Ralston at Coon Rapids-Bayard
GR 3
CRB 0
25-19, 25-16, 25-21
The Glidden-Ralston Wildcats and the Coon Rapids-Bayard Crusaders renewed an area rivalry Thursday night that saw the Wildcats come out on top. Two of the three sets were close and saw multiple lead changes. In the first set, Glidden-Ralston jumped out to a 7-3 lead before CRB came back and tied the game up at 9. The set was tied four more times, but the Wildcats would come away with a 25-19 win. Set number two was the best set of the night despite Glidden-Ralston winning by nine. Both teams started trading points to start the set. Set two was tied at 1, 2, 3, 4, 5, 6, 10, 11 and 13. Glidden-Ralston outscored CRB 12-3 to end the set and walk away with a 25-16 win. Glidden-Ralston led the whole third set and never gave up their lead. CRB made a big comeback at the end of the set. The Crusaders were down 24-16 and cut it to 24-21 before the Wildcats got the set point at 25-21. Glidden-Ralston would go on to sweep CRB 3-0.
The Wildcats were aggressive at the nets as Lauren Hulsing led the team in kills with 14. Ashlynn Tigges came in a close second in kills as she recorded 11. Hulsing also had two blocks at the nets. Lauren Klocke was great from the service line but only picked up one ace. For Coon Rapids-Bayard, Malia Clayburg led them with 11 kills. Ella Heithoff led the team with assists at eight. Mya Downing also recorded five assists for CRB. Anna Hart led the team in digs with 17. Heithoff also recorded ten digs. CRB was active at the nets defensively, as they picked up 20 blocks.
Glidden-Ralston Stats
Lauren Hulsing 14 kills, 2 blocks
Ashlynn Tigges 11 kills, 1 ace
Lauren Klocke 1 ace
Kassidy Wenck 4 kills, 1 ace
Brileigh Bock 4 kills
CRB Stats
Malia Clayburg 11 kills, 11 digs, 4 blocks
Anna Hart 17 digs
Lydia Hofbauer 1 dig, 7 blocks
Ashtyn Klocke 2 digs
Leah Larsen 2 digs
Mya Downing 1 kill, 5 assists, 6 digs
Maddy Mason 2 blocks
Ella Heithoff 1 kill, 8 assists, 10 digs
Shelbi Wiskus 4 digs, 3 blocks
Aubrey Hofbauer 1 kill, 8 digs, 4 blocks, 1 ace
East Sac County vs Emmetsburg
ESC 3
Emmetsburg 1
18-25, 25-20, 25-20, 25-21
The East Sac County Raiders picked up a big conference win Thursday night against Emmetsburg. ESC started slow in the match but then rolled on their way to a 3-1 victory. The first set was Emmetsburg best of the night as they walked away with a 25-18 win over the Raiders. ESC struggled with Emmetsburg's height in the first set and had to adjust going into the final three sets. After making adjustments, ESC would come away with a close set two win 25-20. The Third set was close again, but ESC would come away with another close 25-20 win. The Raiders took a 2-1 lead going into the fourth set and came out of the set with a 3-1 win by beating Emmetsburg 25-21 in set number four.
Kenna Meyer led the Raiders with 16 kills. Addisen Ehler was close behind as she recorded 12 kills. As a team, ESC combined for 45 kills. Ehler also led the Raiders in digs with 12. Kate Vondrak led the team in assists with 26. Sidney Bieret picked up ten assists for ESC. Despite struggling against Emmetsburg's size, the Raiders came away with 11 blocks as a team. With the win, ESC improved their record to 19-6 and 7-0 in Twin Lakes Conference action. The Raiders are back in action on Tuesday at Southwest Valley.
ESC Stats
Kenna Meyer 16 kills, 7 digs
Kendall Quirk 4 kills, 1 dig, 3 blocks
Sidney Bieret 10 assists, 2 digs, 1 ace
Kate Vondrak 8 kills, 26 assists, 3 digs, 1 ace, 4 blocks
Kami Ross 5 kills, 1 block
Addisen Ehler 12 kills, 12 digs, 2 blocks, 1 ace
Katelyn Schmitt 1 assists, 1 block
Jen Aschinger 7 digs
Ar-We-Va vs CAM
CAM 3
Ar-We-Va 0
No Scores Reported
The Ar-We-Va Rockets lost to a good CAM Anita team at home Thursday night. The Rockets were swept 3-0. The Rockets struggled on the offensive as Morgan Berg had a team-high three kills. Trista Reis and Makayla Schrad each recorded two kills. Delaney Schurke led the Rockets in digs, recording 16. Schurke also recorded an ace as well.
With the loss, Ar-We-Va falls to 1-13 and 1-4 in conference play. The Rockets are back in action on Tuesday against Boyer Valley.
Ar-We-Va Stats
Delaney Schurke 16, digs, 1 ace
Amber Ragaller 1 kill, 8 assists, 3 digs
Trista Reis 2 kills, 6 digs, 1 ace
Morgan Berg 3 kills, 3 digs
Makayla Schrad 2 kills, 1 assists, 2 digs
Annalee Wittrock 1 kill, 5 digs
Emma Leiting 7 digs, 1 ace
Karime Sanchez 6 digs
Jazmine Molina 1 dig