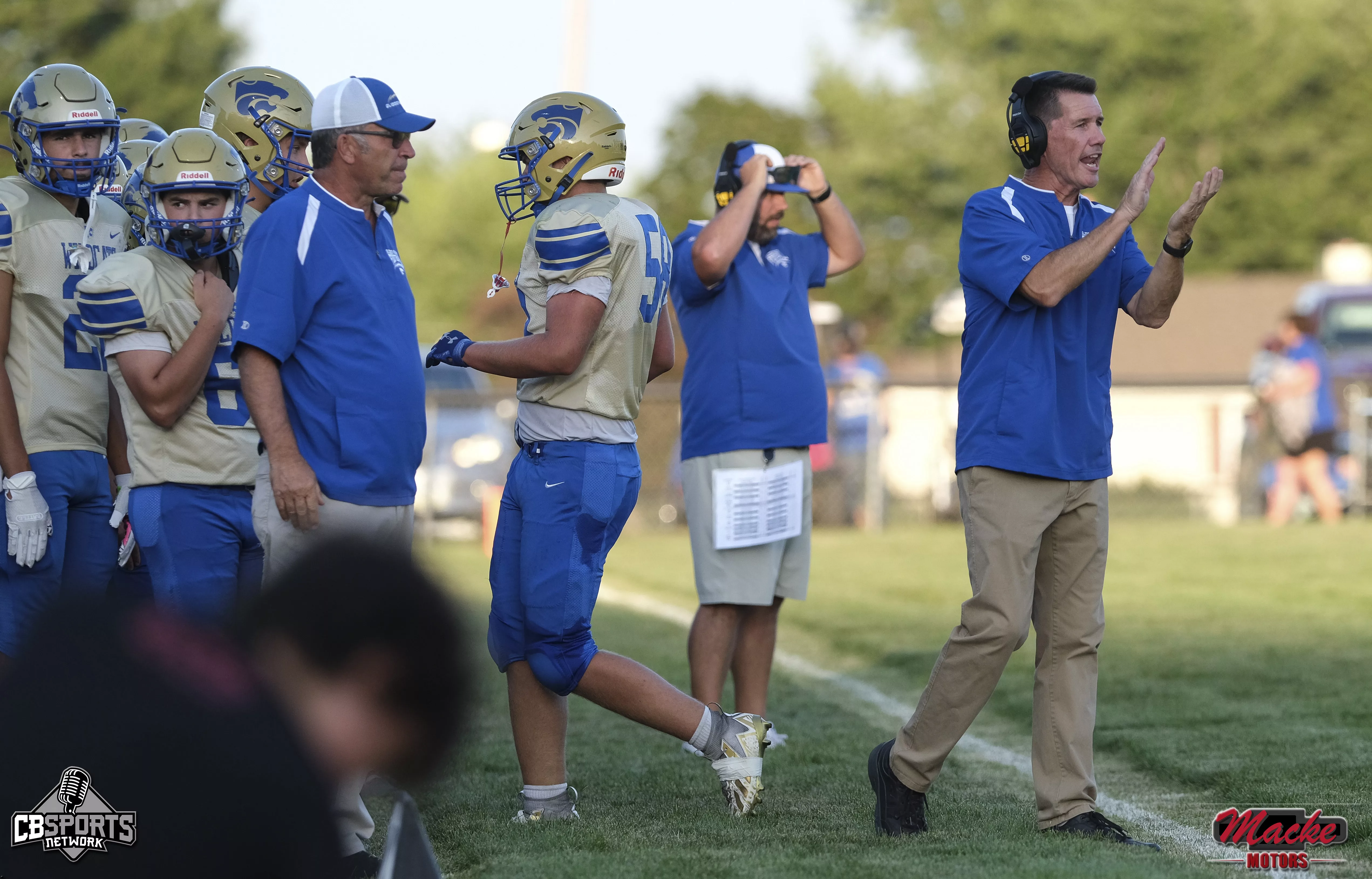 Glidden Ralston At Baxter 
Glidden Ralston 42
Baxter 32
A quick start and a strong offensive finish propelled the Glidden Ralston Wildcats to a 3-1 start to the season and a 2-0 start to the district season. The Wildcats controlled the 7th ranked Bolts running game, holding them to 83-yards on 20 carries. Glidden Ralston was able to establish their ground attack, using their physicality to run for 326-yards with Colby Wallace and Emmett Snyder both going over 100-yards. Baxter had success throwing the ball with four touchdowns and 194-yards.
Emmett Sndyer put the Wildcats on the board early with a 30-yard run, putting them up 8-0 after the 2-point conversion. Snyder added another touchdown later in the 1st quarter on a 3-yard run. Colby Wallace ran for two and Glidden Ralston led 16-0. The lead grew when Alex Daniel scored on a 22-yard run, putting them up 22-0. The Bolts got on the board before the end of the quarter on a 26-yard pass but the Wildcats were in control. Baxter gained momentum with the late touchdown, helping them cut into the lead in the 2nd quarter, scoring on a 2-yard run. The Wildcats needed an answer, up 22-12 and got it. Colby Wallace capped a drive with a 2-yard run, pushing the lead to 28-12 at half.
Baxter stayed close, scoring the only points in the 3rd quarter on a 8-yard touchdown pass. Their 2-pont conversion made it 28-20. The Wildcats responded in the 4th quarter, scoring on an 21-yard run from Emmett Snyder, making it 36-20. Baxter answered on a 5-yard pass, cutting the lead to 10 but Colby Wallace made it a 16-point lead with a 8-yard run. The Bolts scored the final points on a 6-yard touchdown pass but their wasn't enough time and the Wildcats earned a hard fought road win.
Emmett Snyder paced the running game for Glidden Ralston with 140-yards and a pair of touchdowns. He caught both of the Wildcats receptions, scoring a touchdown through the air. Colby Wallace added 118-yards on the ground with 23 carries. Alex Daniel finished with 68-yards on 8 carries. Lucas Christian led them with 7 tackles.
Glidden Ralston hosts Collins-Maxwell on Friday.
Glidden Ralston Stats 
Colby Wallace 2-5 34-yards, TD, INT- 23 carries 118-yards, 2 TD
Emmett Snyder 18 carries 140-yards, 2 TD- 2 receptions 34-yards, TD
Alex Daniel 8 carries 68-yards, TD
Lucas Christian 7 tackles
Box Score
Teams       1       2      3     4    Final
GR              22       6      0    14       42
Baxter         6        6      6    14        32