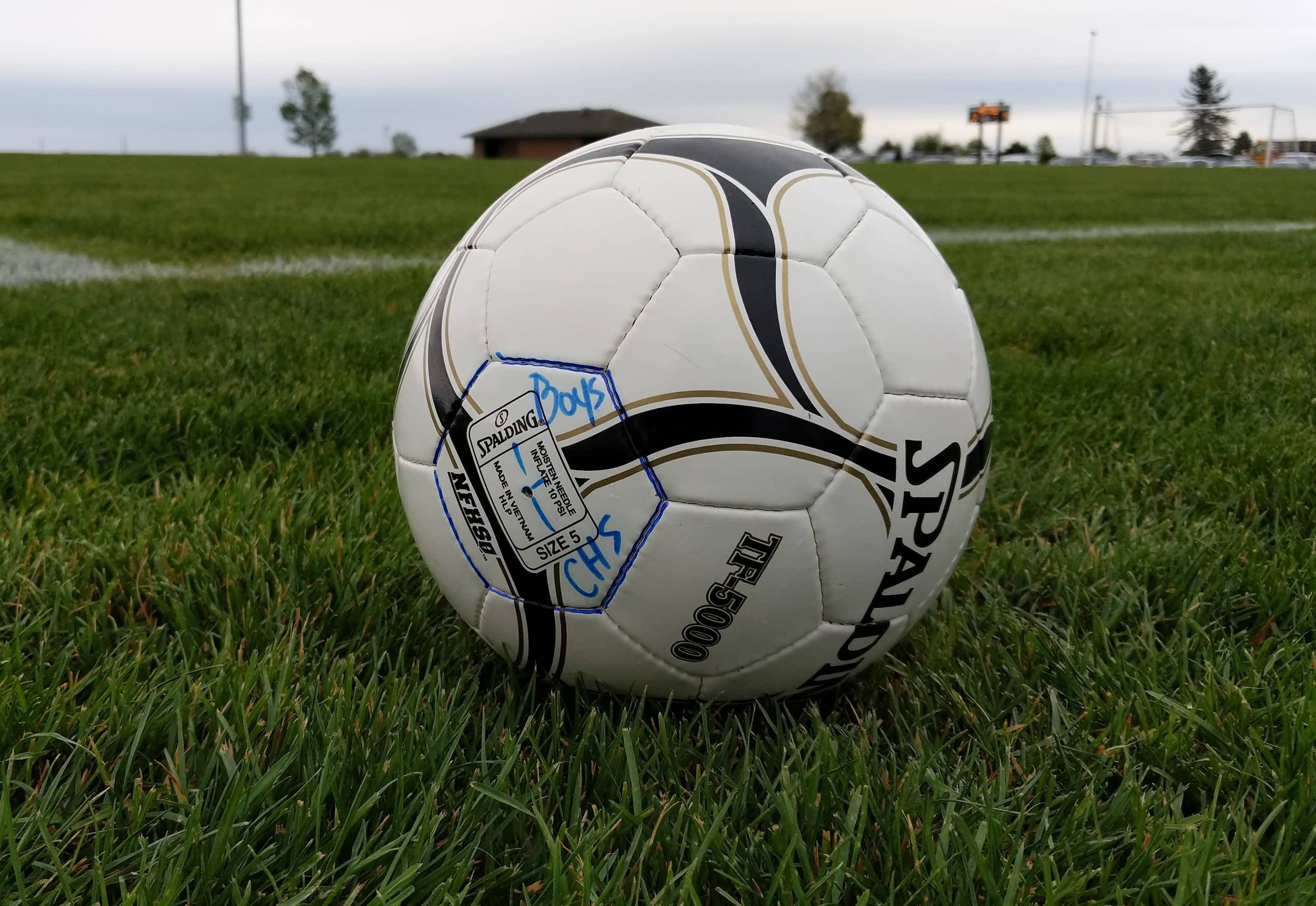 Boys Soccer Results Tuesday, May 9th 
Atlantic At Kuemper 
Kuemper 4
Atlantic 0
The final score doesn't show how much Kuemper controlled the matchup. The Knights had 32 shots in the game, with most of them being on frame. Michael Kasperbauer ended the game with 1 save as Kuemper controlled the ball on their offensive end. Kuemper got goals from Tommy Fitzsimmons, Creighton Halbur and Fletch Badding while Atlantic helped the Knights with an own goal. Kuemper improves to 4-12 on the season and will host East Sac in the 1st round of the post season on Monday.
Kuemper Stats
Tommy Fitzsimmons 1 Goal
Creighton Halbur 1 Goal
Fletch Badding 1 Goal
Michael Kasperbauer 1 Save
Humboldt At East Sac 
Humboldt 9
East Sac 0
Humboldt picked up win number 11 on Tuesday, improving to 11-1. They scored 6 times in the 1st half, adding 3 more in the 2nd  half. Luke Wernimont had a busy night in goal for the Raiders, finishing with 29 saves. Elias Aragon had 2 shots on goal for the Raiders, Sam Schmitt and Isaiah Aragon both added 1 shot on goal.
The Raiders fell to 3-6 overall and will travel to Greene County on Friday.
East Sac Stats
Luke Wernimont 29 Saves
Elias Aragon 2 Shots on Goal
Sam Schmitt 1 Shot on Goal
Isaiah Aragon 1 Shot on Goal
Carroll At North Polk 
North Polk 4
Carroll 0
Carroll had to play a lot of defense in the 1st half as the Comets were able to get the wind at their back and  used it to keep pressure on the Tigers. North Polk scored early when the Tigers got hung up together, allowing a open look which the Comets took advantage of at 35:35. They added their second goal at 27:10 on a ball that took a tough bounce on the Tigers defense. The Tigers tried to respond, getting 1st half shots on goal from Jameson Polking and Andres Cruz. North Polk extended the lead to 3-0 at 19:18 and it stayed that way into the 2nd half.
Carroll rallied in the 2nd half, able to get the ball into scoring positions with Jireh Gallegos getting a couple shots on goal. The Comet defense came up strong, holding the Tigers from scoring, then adding a goal on a break away with 23:06 remaining. Chase Ragaller moved to the top for Carroll and was able to get 4 shots inside the box. Ragaller and Markus Wagner worked well together, nearly scoring, but North Polk was able to kick it out of the box at the last moment.
Chase Ragaller led the Tigers with 4 shots on goal, Jireh Gallegos added 2 shots on goal. Tanner Heithoff had a busy night in goal, finishing with 24 saves.
Carroll falls to 5-10 and will head to Earlham to play Winterset on Thursday.
Carroll Stats
Tanner Heithoff 24 Saves
Jameson Polking 1 Shot on Goal
Andres Cruz 1 Shot on Goal
Jireh Gallegos 2 Shots on Goal
Chase Ragaller 4 Shots on Goal