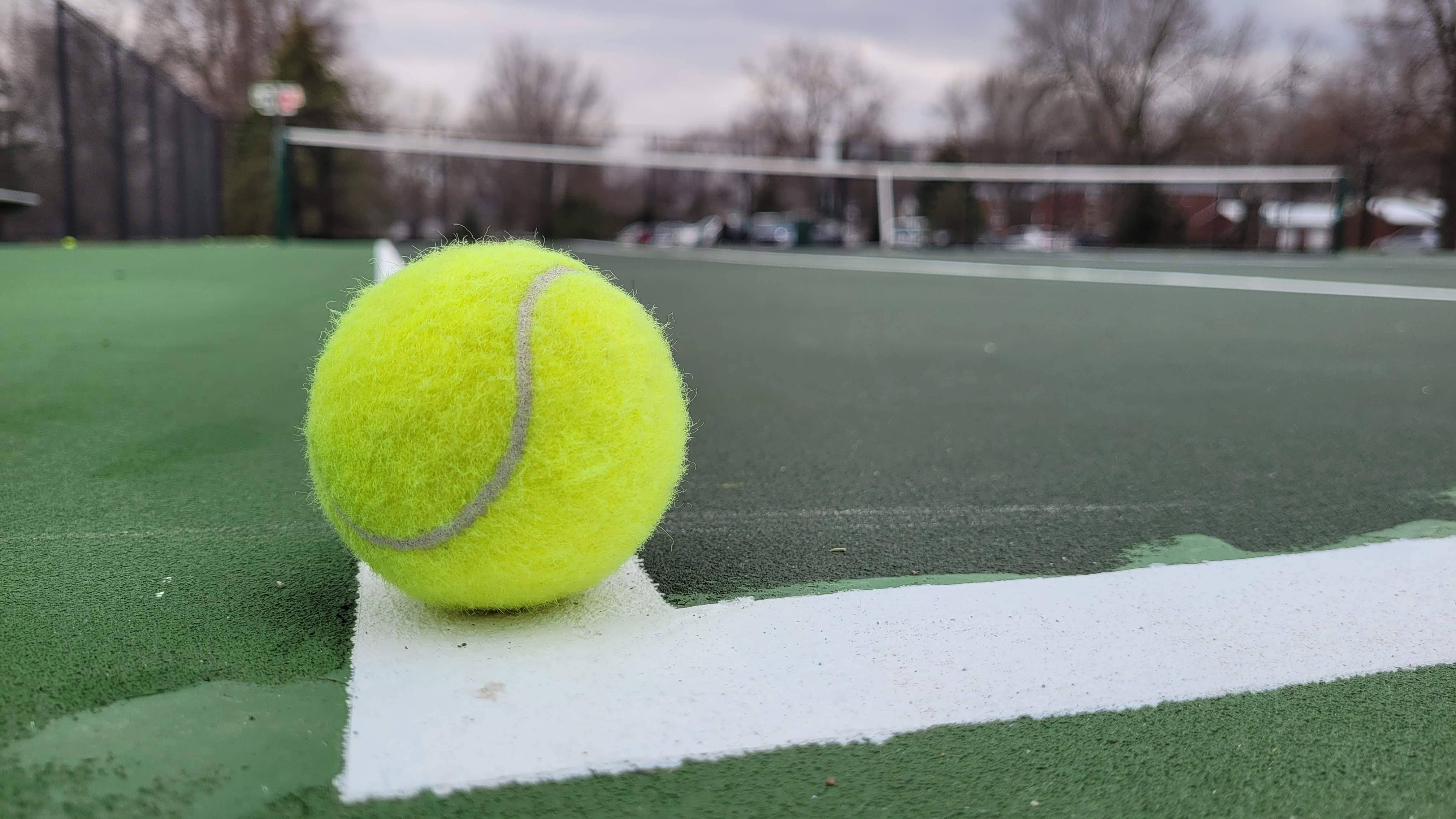 Girls Tennis Results for Tuesday, March 28th
Kuemper Girls at Lewis Central
Lewis Central 9
Kuemper 0
The Kuemper Knights were on the road for their first meet of the season as they took on Lewis Central and struggled to pick up a match win. 
The Knights in singles had one close match being Ella Schwarte taking on Oasis Ophiem. Schwarte played well and kept the match close, but she ultimately fell 8-6. The next closest matches were Sophie Tidgren and Elsa Tiefenthaler where they lost 8-3. In doubles, Tidgren and Brooke Rohe played a good match against Brooklyn Damgaard and Lani Bergantel, but fell 8-5 in the end. The Knights went 0-9 in matches and 24-72 in sets. 
The Knights will be home on Monday, April 3rd when they host Atlantic. 
Singles
Lanee Olson of Lewis Central won 8-2 over Sophia Rohe of Kuemper
Oasis Ophiem of Lewis Central won 8-6 over Ella Schwarte of Kuemper
Lexi Ophiem of Lewis Central won 8-3 over Sophie Tidgren of Kuemper
Brooklyn Damgaard of Lewis Central won 8-1 over Brooke Rohe of Kuemper
Mallory Kjeldgaard of Lewis Central won 8-1 over Kaylie Simons of Kuemper
Lani Bergantel of Lewis Central won 8-3 over Elsa Tiefenthaler of Kuemper
Doubles
Oasis and Lexi Ophiem of Lewis Central won 8-2 over Sophie Rohe and Kaylie Simons of Kuemper
Lanee Olson and Mallory Kjeldgaard of Lewis Central won 8-1 over Ella Schwarte and Elsa Tiefenthaler of Kuemper
Brooklyn Damgaard and Lani Bergantel of Lewis Central won 8-5 over Sophie Tidgren and Brooke Rohe of Kuemper