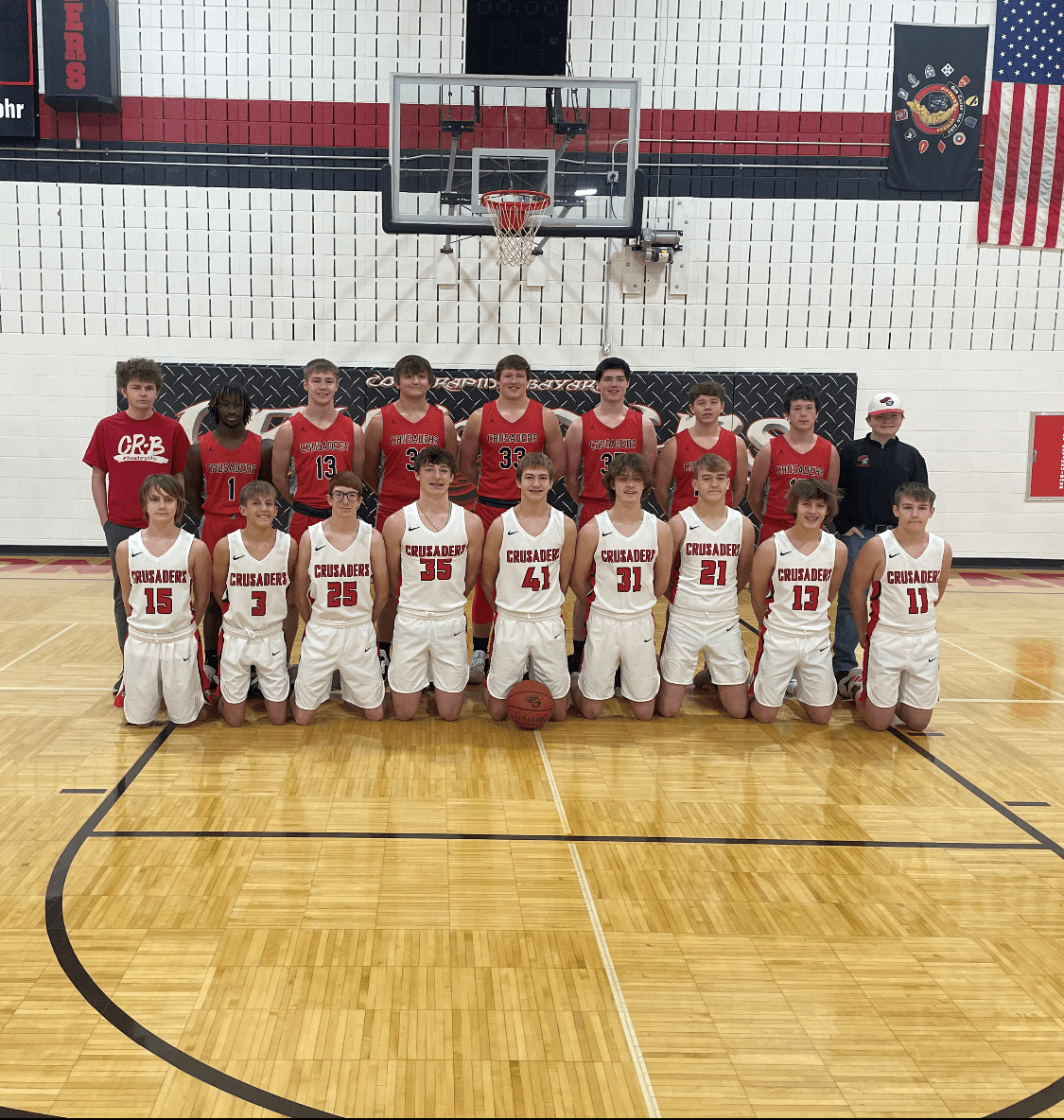 Boys Basketball Results for Monday, January 30th, 2023
Coon Rapids Bayard at Boyer Valley
Coon Rapids Bayard 71
Boyer Valley 33
Coon Rapids Bayard have gotten back to their winning ways and have made it two-in-a-row as they easily get past Boyer Valley Monday night.
The Bulldogs were winners of two of their last five games, getting past Griswold and Glidden Ralston, while Coon Rapids Bayard was able to nab a 59-50 win over Ar-We-Va. The Crusaders wasted no time grabbing the early leading and keeping it in their hands the entire game. Their 5-0 scoring run turned into a quarter-long scoring run that got them up 24-0. Cal Heydon and Cade Behrens were both a big part of that great start with both scoring 23 points total in this game with Behrens nailing five three-pointers. The Crusaders continued their scoring success in the second quarter going 22-11 and leading 46-11 at halftime.
The Bulldogs would fall victim to another 6-0 scoring run from the Crusaders to start the second half. Coon Rapids Bayard kept the points coming as they went 17-8 in the third quarter and led 63-19 and finished the game off with a 71-33 final score. Heydon ended up with a double-double for the Crusaders with 23 points and 14 rebounds. Behrens ended up with 23 points and six rebounds along with his five three-pointers. Finally, Lance Clayburg was the other player to record double-digit points with 13 on the night. The win elevates the Crusaders to 8-8 overall on the season and 6-6 in the Rolling Valley Conference. 
They are on the road on Tuesday, January 31st when they take on CAM Anita. 
Coon Rapids Bayard Stats
Parker Hays: 1 Point, 6 Rebounds, 6 Assists, 1 Steal
Kolby Culbertson: 3 Points, 4 Rebounds, 2 Assists, 1 Steal
Cal Heydon: 23 Points, 14 Rebounds, 6 Assists, 3 Steals
Lance Clayburg: 13 Points, 5 Rebounds, 2 Assists
Cade Behrens: 23 Points, 6 Rebounds
Omarion Floyd: 1 Rebound, 4 Steals
Wyatt Oswald: 8 Points, 2 Rebounds, 1 Assist, 4 Steals
Lucas Obert: 2 Steals
Gavin Heiderscheit: 1 Rebound
Box Score
Teams       1     2     3     4      FINAL
CRB           24   22   17     8   |   71
BV               0   11     8   14   |   33