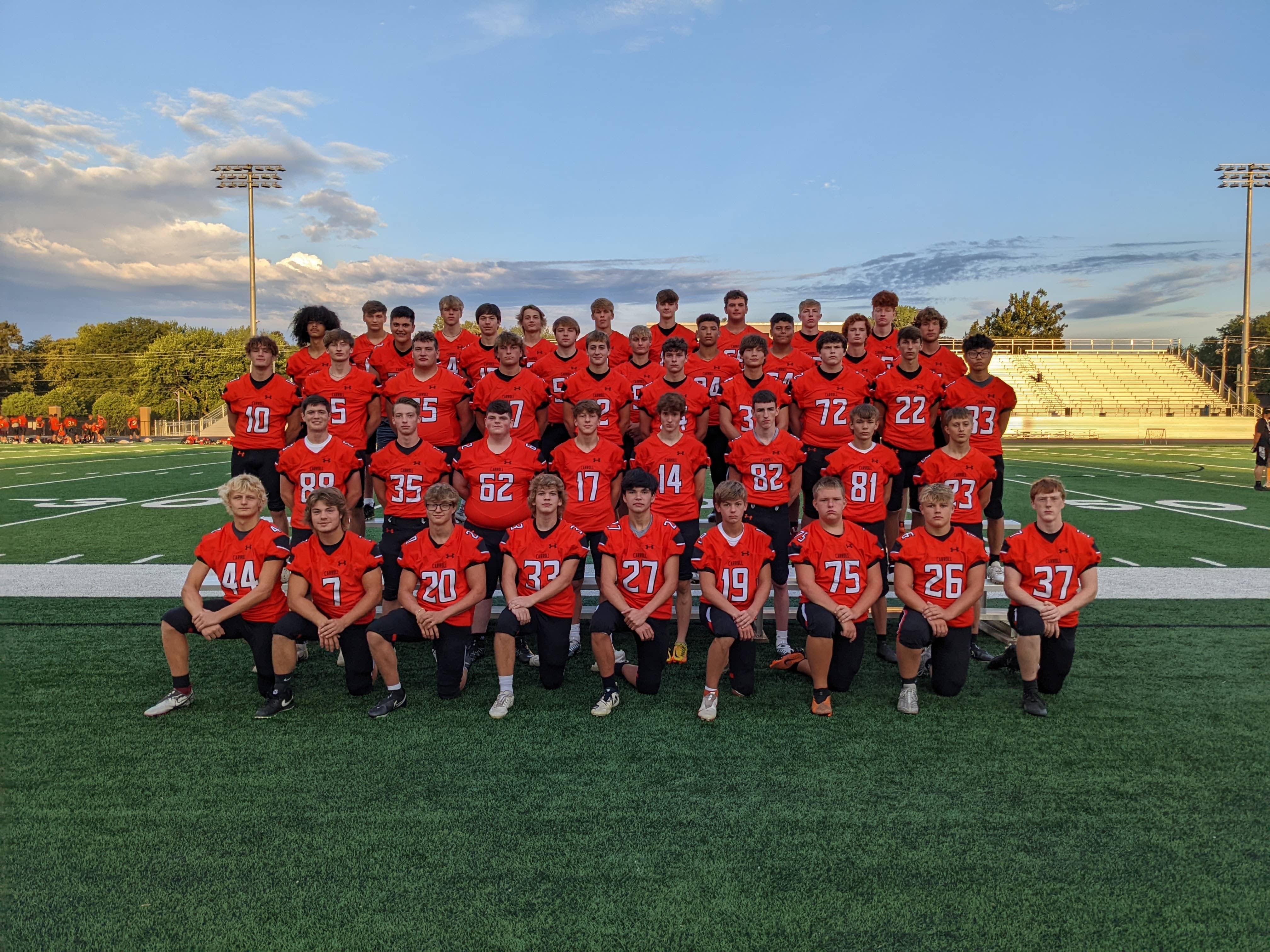 Carroll at Bishop Heelan
Bishop Heelan 9
Carroll 6
From start to finish, it was a close district battle between the Carroll Tigers and Bishop Heelan Crusaders Friday night with one unfortunate play that determined the winner. 
The first quarter came to an end with a standstill, both teams were unable to score any points and entered the second half 0-0. The Tigers and Crusaders were airing out the football in this game with both Quarterbacks getting triple digits passing yards. Jack White had 107 yards and Sir Brandon Watts had 211 yards in the air. Despite that, both offenses were still unable to get into the endzone at all in the second quarter. Bishop Heelan missed two field goals, from 29 and 38 yards out, including one that was blocked by Taidyn Peterson. The Crusaders, though, had the upper hand offensively with 193 yards compared to Carroll's 99. 
The Tigers' defense put in a lot of solid work in this game with Cooper Ludwig, Taidyn Peterson, and Chase Ragaller all putting up at least seven total tackles and four solo tackles. Bishop Heelan was able to break the stalemate with a 27-yard touchdown pass on a 4th and 16 with Carroll blocking the PAT. Carroll had a chance to get a score on the board but fumbled the ball as the Crusaders were marching down the field going into the fourth quarter. They were able to get a successful field goal through the uprights to make it a 9-0 lead. Carroll finally found their way into the endzone where Jack White sneaked in for a five-yard touchdown to cut down the lead to 9-6. Carroll's defense stayed sharp and gave them an opportunity to score with 4:29 left in the game. They would march down the field and get all the way to the Bishop Heelan five-yard line. Disaster struck when Carroll fumbled the ball on the go-ahead scoring opportunity, giving Bishop Heelan the close 9-6 victory. 
The loss drops Carroll to 4-2 overall on the season and 1-1 in district play. The Tigers have another tough challenge this Friday when they host MOC Floyd Valley. 
Carroll Stats
Jack White: 4/14, 107 Yards; 3 Carries, 5 Yards, 1 TD
Cooper Ludwig: 7.5 Total Tackles, 4 Solo Tackles
Taidyn Peterson: 7 Total Tackles, 4 Solo Tackles
Chase Ragaller: 7 Total Tackles, 6 Solo Tackles
Box Score
Teams         1         2        3       4         Final
CARR         0         0        0       6     |       6
BH              0         0        6       3     |       9