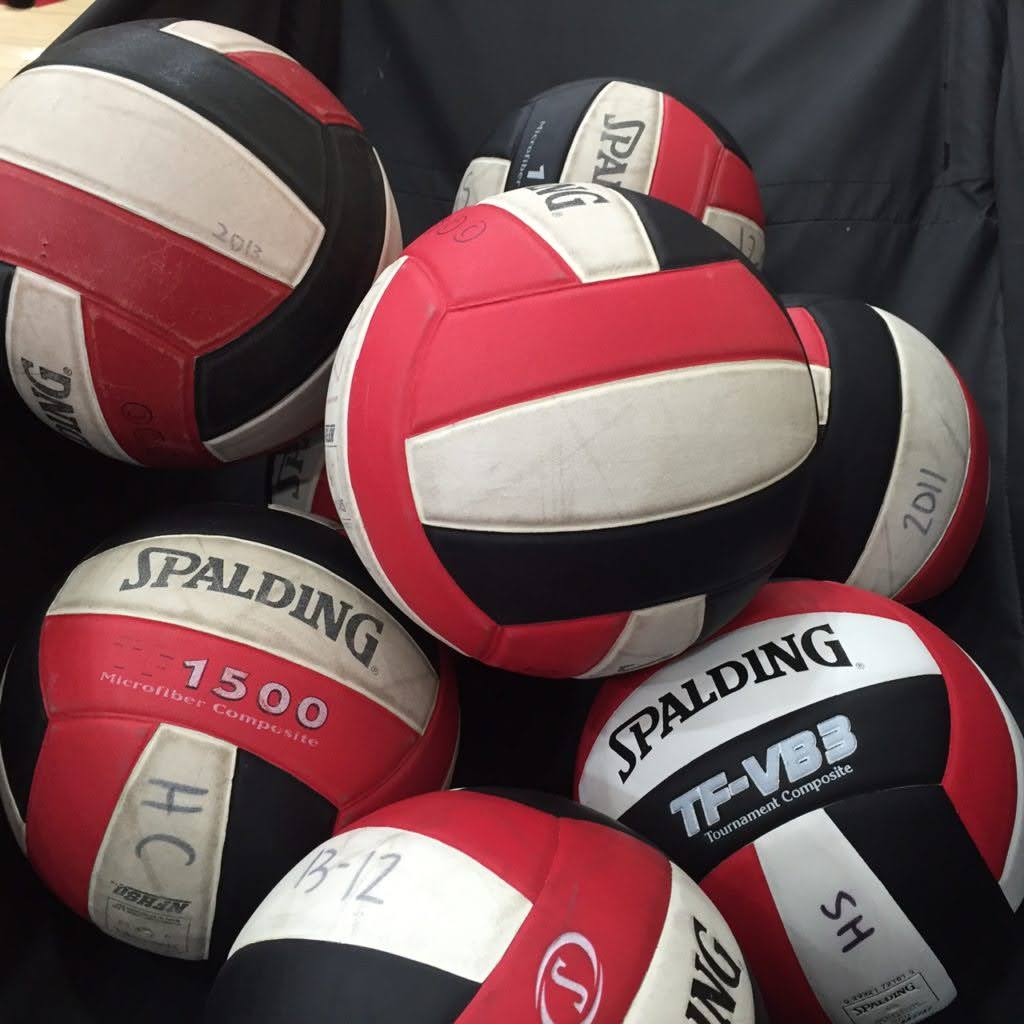 Volleyball Results Saturday, October 1st 
Carroll At Greene County Tournament 
Carroll had their best tournament performance this season, going 2-2 with wins over Boone and Nodaway Valley and losses to Pella Christian and Greene County. The Tigers had a really good rally in their win over Boone, having lost to Boone earlier this week, they dropped the first set 21-10, bouncing back in a strong way, winning the second set 22-20. The Tigers used that momentum to win 15-10 in the third set. The Tigers used 7 blocks and a strong defensive effort with 35 digs. Carroll served 93.5% with 4 aces. Serving was the difference in the Nodaway Valley win, picking up 6 aces with a 92.7% serve efficiency. Carroll took the first set over Pella Christian, winning 21-12 but dropped a hard fought second set 21-19 before falling in the third set. The Tigers struggled in a loss to Greene County.
Carroll was balanced at the net with Madison Thornock leading the way with 15 kills, Katelyn Aden had 11 kills, Shay Sinnard 10 kills and Camryn Schable added 9 kills. Riley Nagl led the setters with 26 assists and Shayne Aschinger finished with 19 assists. Madison Tunning paced the back row with 37 assists, followed by Shay Sinnard with 16, Shayne Aschinger 15, Riley Nagl 12 and Ava Gross with 11 assists. Olivia Rowedder had a team high 7 blocks and Kately Aden added 5. Camryn Schable finished the tournament with 4 aces, Madison Thornock had 3 and Marasyn Wittrock and Shayne Aschinger each had 2.
The Tigers are 9-20 overall and will host Carlisle on Tuesday.
Match Scores
Carroll 2
Boone 1
10-21, 22-20, 15-10
Carroll 2
Nodaway Valley 0
21-16, 21-9
Pella Christian 2
Carroll 1
12-21, 21-19, 15-9
Greene County 2
Carroll 0
21-13, 21-10
Carroll Stats
Shay Sinnard 10 Kills, 16 Digs, Block
Madison Tunning 1 Assist, 37 Digs, Ace
Riley Nagl 26 Assists, 12 Digs, Ace
Olivia Rowedder 7 Kills, 3 Digs, 7 Blocks
Madison Thornock 15 Kills, 4 Digs, 2 Blocks, 3 Aces
Katelyn Aden 11 Kills, 4 Digs, 5 Blocks
Shayne Aschinger 1 Kill, 19 Assists, 15 Digs, 2 Aces
Camryn Schable 9 Kills, 6 Digs, 3 Blocks, 4 Aces
Andrea Sander 4 Kills, 4 Digs, Block
Marasyn Wittrock 6 Digs, 2 Aces
Ava Gross 1 Assist, 11 Digs
Audubon At Madrid Tournament 
Audubon went 2-2 on Saturday at Madrid, picking up a convincing win over Collins Maxwell, winning the first set 21-1, then taking set two 21-9. The Wheelers edged Belmond Klemme in three sets, taking sets one and three, winning the third set 16-14. Audubon played a strong match against Webster City, falling 21-17, 21-19. The Wheelers battled in a set two loss to 27-3 Ankeny Christian 21-15. Audubon went 4-5 in sets.
Mattie Nielsen led the way with 28 kills, Harlow Miller had 13, Kali Irlmeier finished with 11 kills and Madison Steckler had 9 kills. Addie Hocker finished with 58 assists. Anna Larsen paced the back row with 14 digs, Mattie Nielsen had 11 digs and Rylee Hartl and Audrey Jensen each had 9 digs. Harlow Miller  had 4 of the teams 6 blocks and led the team with 12 aces, Addie Hocker added 8 aces, Mattie Nielsen had 6 aces and Rylee Hartl finished with 4 aces.
The Wheelers  host AHSTW on Tuesday. They are 10-13 overall and 1-5 in the Western Iowa Conference.
Match Scores
Audubon 2
Collins Maxwell 0
21-1, 21-9
Audubon 2
Belmond Klemme 1
21-11, 8-21, 16-14
Webster City 2
Audubon 0
21-18, 21-19
Ankeny Christian 2
Audubon 0
21-10, 21-15
Audubon Stats
Madison Steckler 9 Kills
Rylee Hartl 9 Digs, 4 Aces
Anna Larsen 14 Digs, Ace
Addie Hocker 3 Kills, 58 Assists, 3 Digs, 2 Blocks, 8 Aces
Audrey Jensen 1 Assist, 9 Digs, 2 Aces
Michelle Brooks 3 Kills
Mattie Nielsen 28 Kills, 3 Assists, 11 Digs, 6 Aces
Kali Irlmeier 11 Kills, Dig
Harlow Miller 13 Kills, 2 Digs, 4 Blocks, 12 Aces
Maddie Kaspberbauer 2 Kills, 2 Digs
Rylee Brittian 1 Dig
IKM-Manning At Tri Center Tournament 
IKM-Manning fell to 1-16 on Saturday, falling in all five of their matches with their best games coming in a 2-0 loss to Atlantic. The Wolves lost 21-15 and 21-14 but battled well in both sets. They hung close in the first set against Tri Center falling 21-16. IKM-Manning went 0-10 in sets
IKM-Manning was balanced at the net with Laura McCarville leading the way with 12 kills, Megan Williams had 11 kills, Kylie Powers 10 kills and Mabel Langel 9 kills. Amber Halbur had a team high 22 assists and Ella Richards finished with 11 assists. Anna Stangl was led the back row in defense with 24 digs, Amber Halbur added 12 digs and Emmie Ring finished with 11 digs. Megan Williams had a team high 4 blocks and Mabel Langel had 2. Anna Stangl and Ella Richards both had 2 aces.
The Wolves hosted Ar-We-Va on Monday night.
Match Scores- Will add matches vs Lawton Bronson and Westwood Sloan on Monday 
Red Oak 2
IKM-Manning 0
21-8, 21-5
Atlantic 2
IKM-Manning 0
21-15, 21-14
Tri Center 2
IKM-Manning 0
21-16, 21-12
Lawton Bronson 2
IKM-Manning
21-12, 21-14
Westwood Sloan 2
IKM-Manning 0
21-13, 21-4
IKM-Manning Stats
Anna Stangl 24 Digs, 2 Aces
Eryn Ramsey 1 Kill, 7 Digs
Amber Halbur 4 Kills, 22 Assists, 12 Digs
Ella Richards 11 Assists, 9 Digs, 2 Aces
Emmie Ring 11 Digs, Ace
Laura McCarville 12 Kills, 5 Digs, Block, Ace
Megan Williams 11 Kills, 4 Blocks
Mabel Langel 9 Kills, Assist, 2 Blocks
Kylie Powers 10 Kills, 4 Digs
Karlee Arp 3 Kills, Assist, Dig, Block