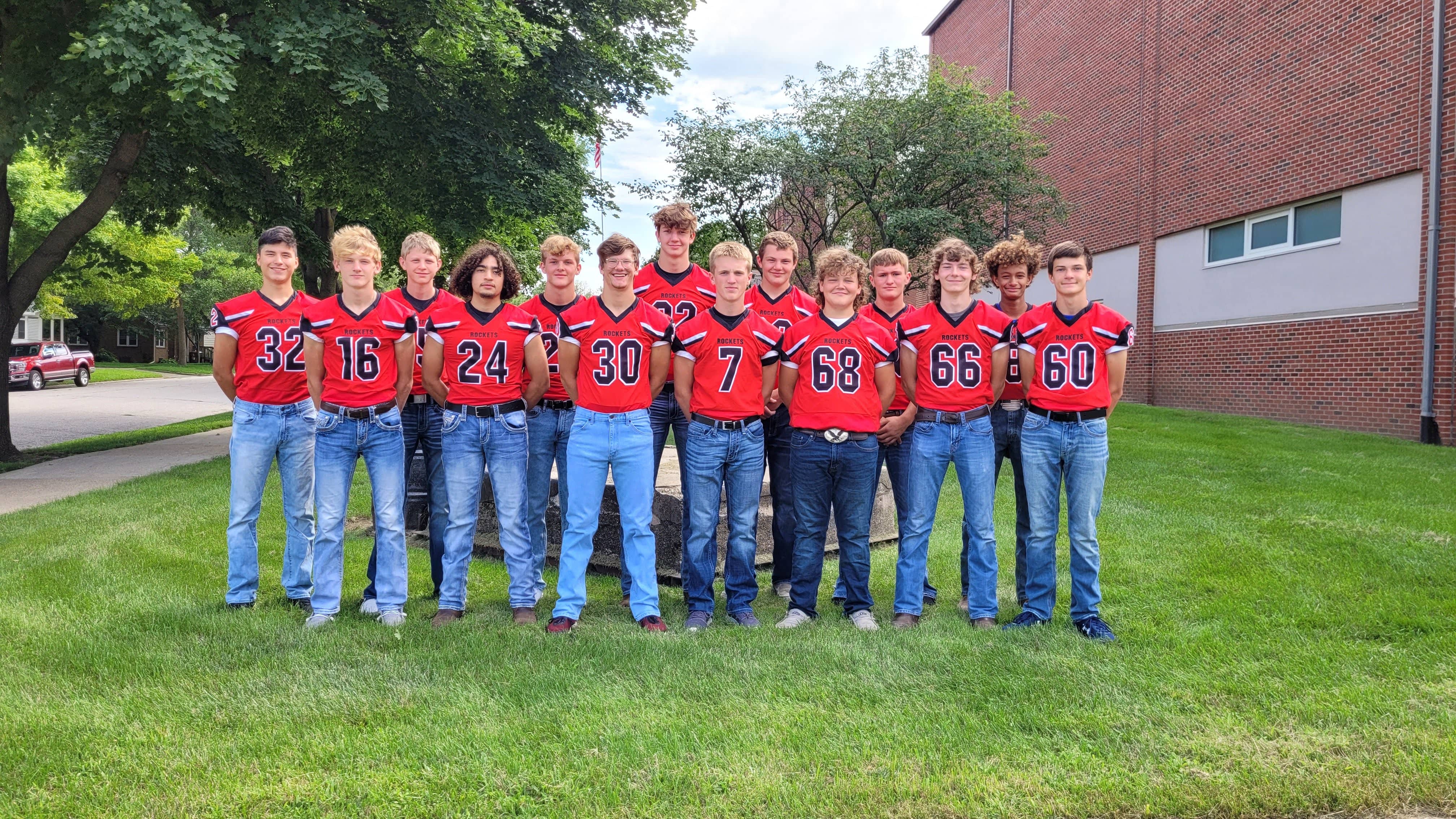 Boyer Valley at Ar-We-Va
Boyer Valley 54
Ar-We-Va   7
The Ar-We-Va Rockets played outside of their district Friday night against a tough and formidable Boyer Valley squad. 
The Bulldogs started off the first quarter with a lone score to get them up 7-0 early on the Rockets. They'd speed up the pace in the second quarter, putting up 28 points and leaving Ar-We-Va empty handed, leading 35-0 at halftime. Despite not scoring much in this game, Blayne Smith was able to get plenty of opportunities to pass the ball. He went 17 for 25 with 145 passing yards. Without their leading rusher Wade Ragaller, Wyatt Ragaller was able to get some nice opportunities to carry the ball. He ended the night with 14 carries for 46 yards. 
In the second half, Boyer Valley was able to score 12 more points in the third quarter, and one final score in the fourth quarter. Ar-We-Va finally found their way into the endzone in the fourth quarter, but the Bulldogs were able to come away victorious 54-7. 
Defensively for the Rockets, Devon Ehlers continued to be a force with 10 total tackles, trailed by Tyson VonGlan who had nine total tackles. The loss drops the Rockets to 3-3 overall on the season. They have one of their biggest challenges of the season Friday night when they take on district leader Remsen St. Mary's on the road. 
Ar-We-Va Stats
Blayne Smith: 17/25, 145 Yards
Wyatt Ragaller: 14 Carries, 46 Yards; 4 Rec, 26 Yards; 5 Total Tackles, INT
Devon Ehlers: 10 Total Tackles
Tyson VonGlan: 9 Total Tackles
Box Score
Teams         1         2        3       4         Final
AWV            0        0        0       7     |       7
BV                7       28      12       7     |     54