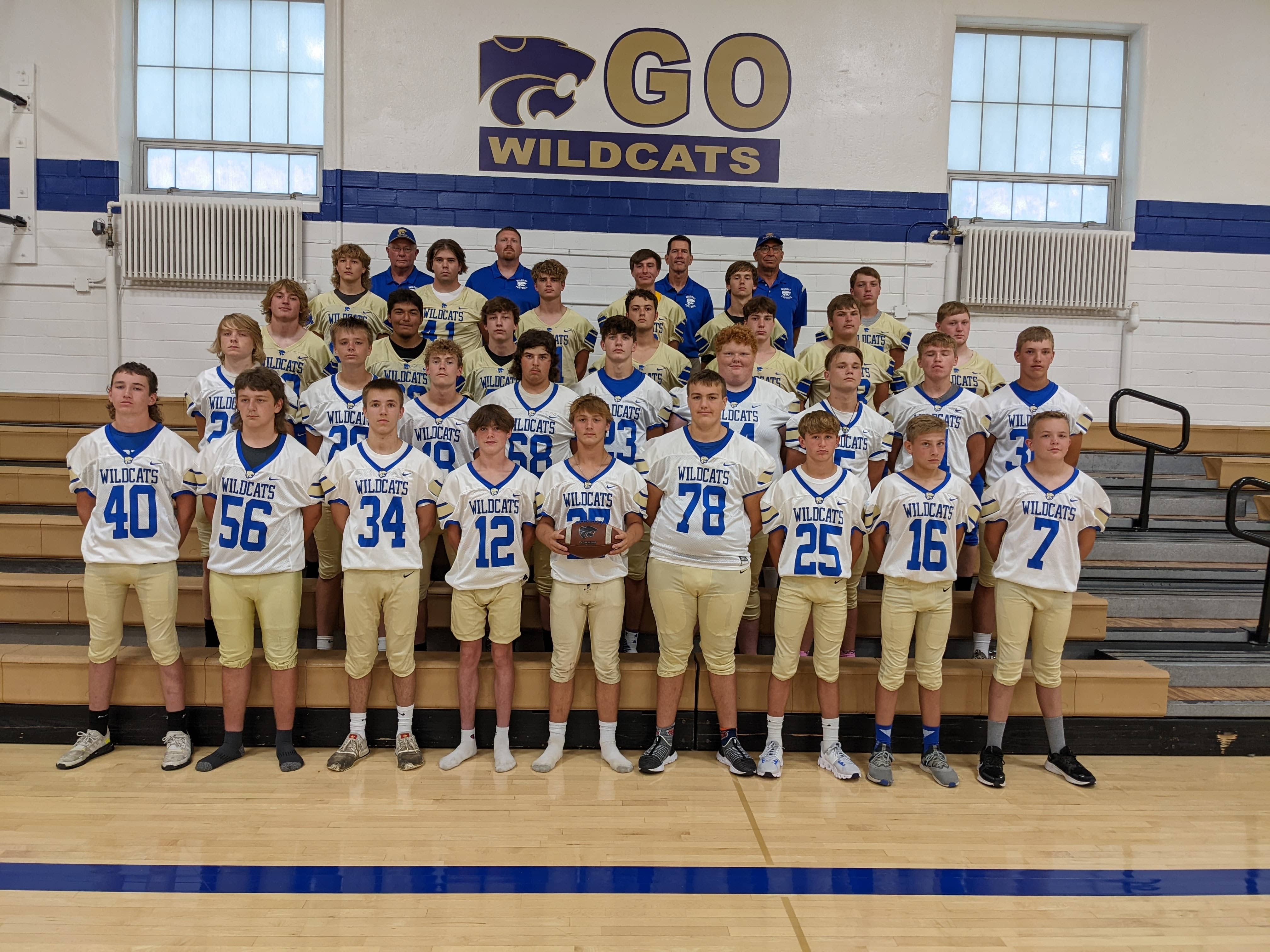 Glidden Ralston at River Valley
Glidden Ralston 46
River Valley 14
Glidden Ralston notches back-to-back wins as they were victorious against River Valley Friday night.
The running game for Glidden Ralston worked well as they'd end up with six total rushing touchdowns. The action in the first quarter belonged to the defense as neither offense found the end zone. Glidden Ralston was first to strike in the second quarter where they put up 30 points and shut down the River Valley offense. Colby Wallace led the team with 12 carries and three rushing touchdowns. He had other guys doing a nice job running the ball, including Ethan Olberding who led the team with 85-rushing yards and added a touchdown to his stats. 
In the second half, the Wildcats kept their rushing tactics up by putting up two more rushing touchdowns. The Glidden Ralston defense was also on point with four interceptions on River Valley, two of them coming from Olberding. He also added 8.5 total tackles to his resume in this game, leading the team. River Valley was able to get in two touchdown runs in the second half thanks to Cole Thomas who ended the game with 10 carries for 78-yards. The Wildcats had three touchdowns in the second half and came out victorious by a final score of 46-14. 
The win elevates Glidden Ralston to 3-2 overall on the season and 2-1 in the district. They have their homecoming game this Friday when they host Kingsley Pierson. 
Glidden Ralston Stat Leaders
Colby Wallace: 12 Carries, 46 Yards, 3 TD
Ethan Olberding: 6 Carries, 85 Yards, 1 TD; 2 INT, 8.5 Total Tackles, 8 Solo Tackles
Alex Daniel: 8 Carries, 75 Yards, 1 TD
Jackson Sklenar: 7 Total Tackles, 4 Solo Tackles; 6 Carries, 51 Yards, 1 TD
Box Score
Teams       1         2        3       4         Final
GR              0      30      16       7     |     46
RV              0         0        6       8     |     14