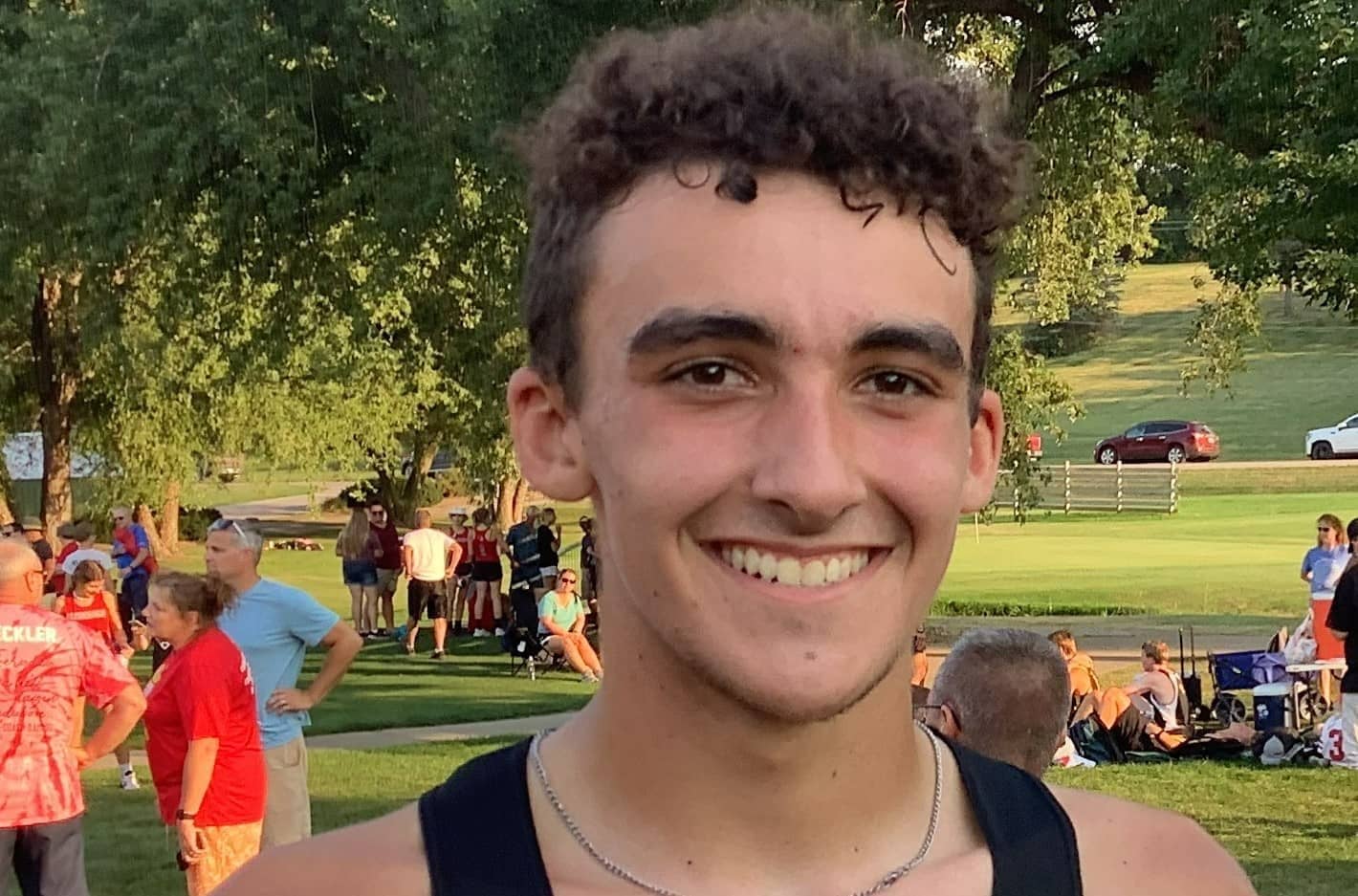 Boys Cross Country Results Thursday, September 22nd 
Audubon At Tri Center 
Audubon ran two runners on Thursday at Tri Center with Mason Steckler leading the way with a 32nd place finish while Eli Deist ended up in 40th place.
Times are below.
Team Standings
Treynor 47
Tri Center 59
Missouri Valley 80
Shenandoah 86
LoMa 124
Heartland Christian 148
Underwood 153
West Harrison 207
Audubon No Team Score
Audubon Results 
32nd Mason Steckler    21:11.00
40th Eli Deist        21:59.00
Coon Rapids Bayard and IKM-Manning At AC-GC 
Caden Keller of IKM-Manning picked up a championship on Thursday, running a 16:38.46 as he ran away from the pack. Keller won by nearly 31 seconds. The Wolves as a team took 2nd with 30 points, behind AC-GC who had five runners in the top 7. IKM-Manning had three runners in the top 10 and put their top six runners in the top 16. Lane Sams was 8th for the Wolves and Nathan Johnson finished in 10th. Landon Cook led Coon Rapids Bayard, finishing strong in 17th place. The Crusaders had two runners so did not have a team score.
Results for the Wolves and Crusaders are below.
Team Standings 
AC-GC 15
IKM-Manning 30
Perry 76
Martensdale St Mary's 81
East Mills 93
Exira-EHK 93
West Central Valley 110
Coon Rapids Bayard No Team Score 
IKM-Manning Results
1st Caden Keller   16:38.46
8th Lane Sams   18:36.10
10th Nathan Johnson  18:53.33
12th Reed Hinners    19:06.40
14th Abe Polzien   19:28.11
16th Kasche Huehn   19:30.34
Coon Rapids Bayard Results
17th Landon Cook    19:31.53
68th Logan Kenyon    28:06.24
East Sac and South Central Calhoun At MVAOCOU
East Sac had one runner in the top 10 and two in the top 15 as they finished 5th with 125 points on Thursday. South Central Calhoun took 9th as a team with 209 points, having one runner in the top 36th.
Parker Engel led East Sac in 7th place in 17:09.20 and Isaiah Aragon was 13th for the Raiders. Tristian Blair led South Central Calhoun, finishing in 36th place.
Raider and Titan Results are below.
Team Standings
MOC Floyd Valley 53
Woodbine 56
Sergeant Bluff Luton 102
Denison Schleswig 102
East Sac 125
MVAOCOU 128
Hinton 184
Ridge View 194
South Central Calhoun 209
Woodbury Central 223
East Sac Results 
7th Parker Engel 17:09.20
13th Isaiah Aragon   17:38.00
22nd Landon Sporrer   17:50.30
48th Owen Engel   19:25.60
51st Wyatt Smith    19:35.50
South Central Calhoun Results  
36th Tristan Blair    18:49.90
43rd Redge Potts 19:08.40
50th Joe Thielen    19:34.40
52nd Eli Wheelock   19:37.20
59th Nathan Burley   21:01.30
66th Nik Whipkey   22:25.10