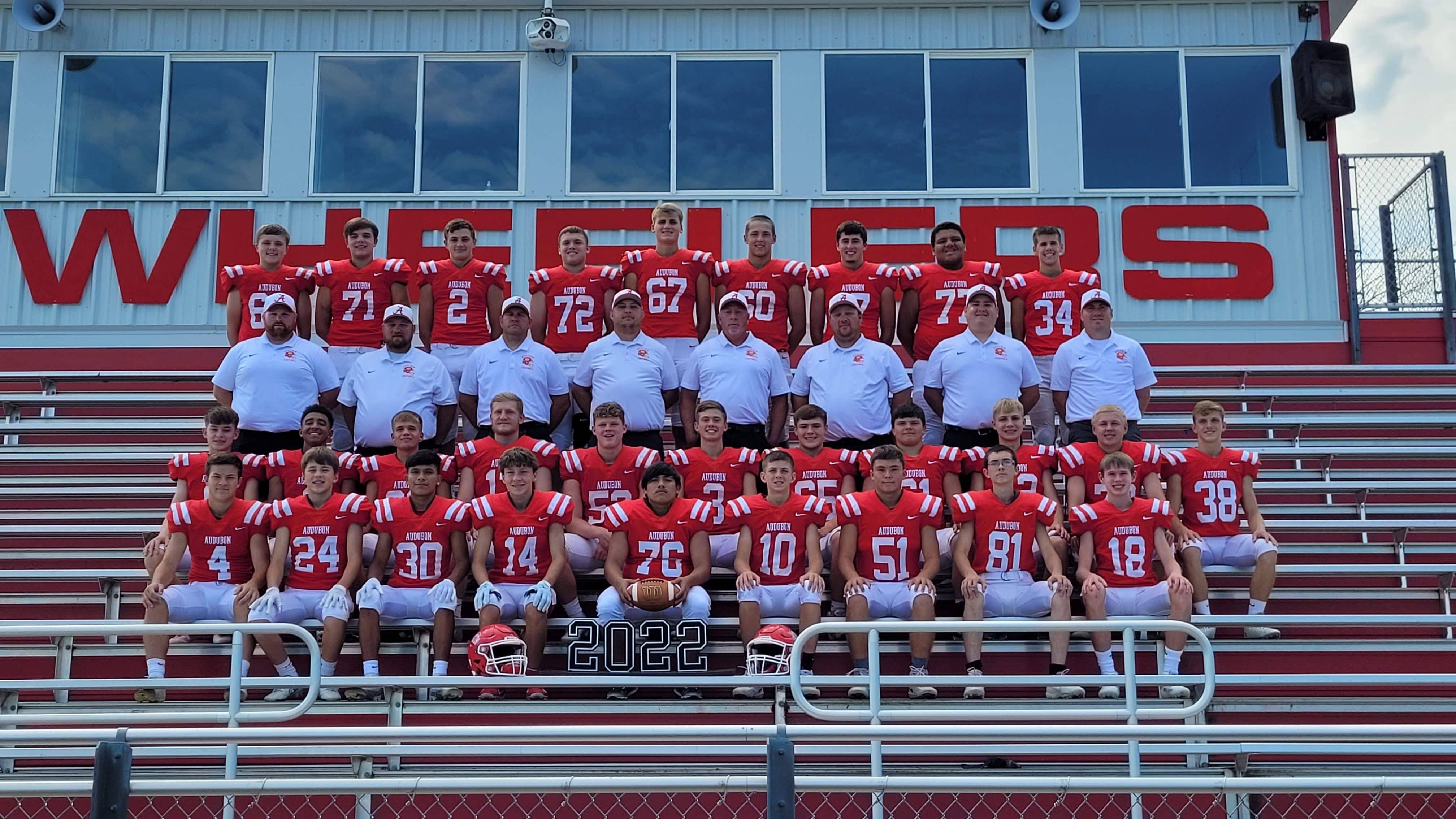 Audubon at Fremont Mills
Fremont Mills 44
Audubon 0
The Audubon offense saw some setbacks Friday as they were on the road taking on Fremont Mills. 
The Knights used a heavy run game against the Wheelers, getting up 20-0 at halftime. Audubon's Manny Beisswenger had the biggest performance of the team, racking up 13 Total Tackles, eight of them were solo Tackles. For Fremont Mills, Braxton Blackburn had 20 Carries for 164 yards and three touchdowns.
The Wheelers in the second half didn't have the answers against the Knight's defense. Audubon was kept to 62 total rushing yards and 23 total receiving yards. Fremont Mills continued to put points on the board with 24 in the second half to close out the game with the 44-0 win. 
Audubon Stats:
Carson Wessel: 10 Carries, 31 Yards
Aaron Olsen: 5/7, 23 Yards
Manny Beisswenger: 13 Total Tackles, 8 Solo Tackles
Box Score
Teams       1        2       3        4         Final
AUD          0        0       0        0     |       0
FM           12        8     16       8     |     44