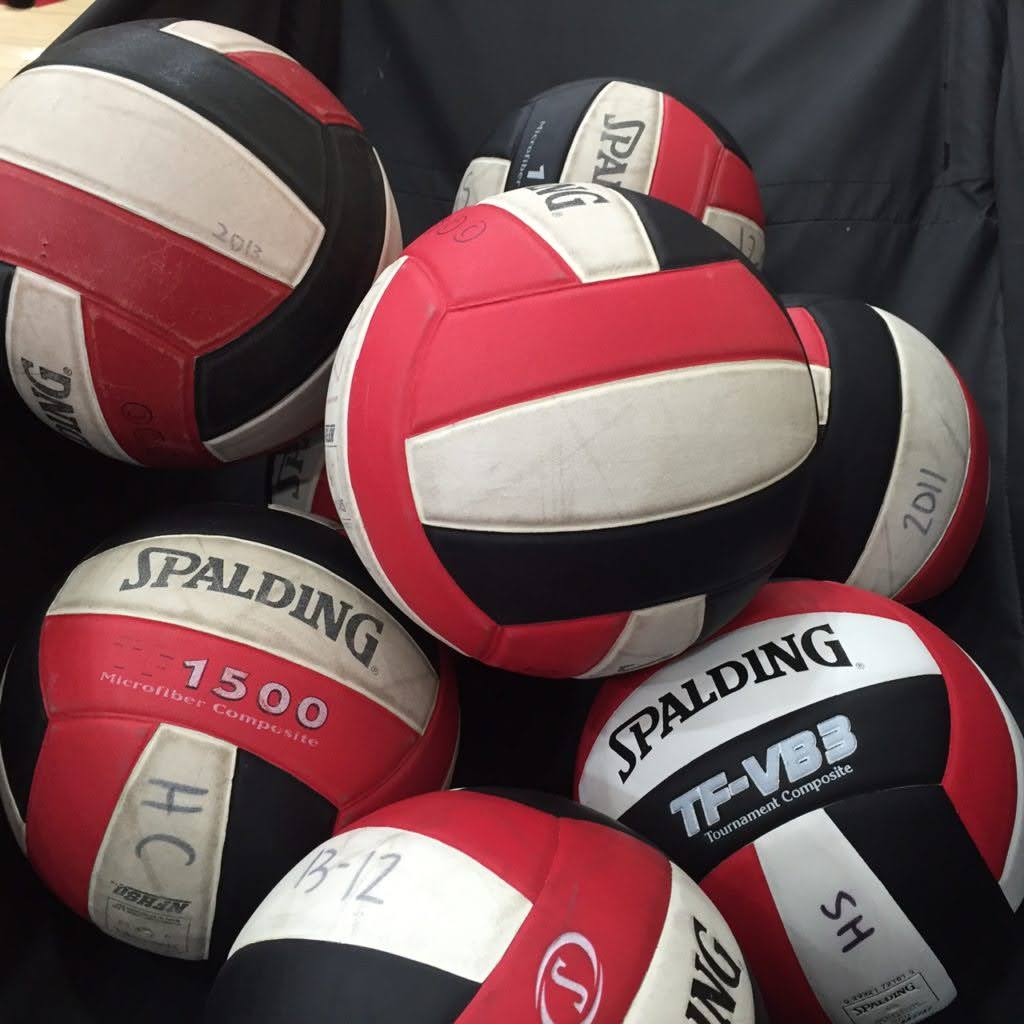 Volleyball Results for Thursday, September 8th
Glidden Ralston At Paton Churdan 
Glidden Ralston 3
Paton Churdan 0
25-12, 25-17, 25-16
Glidden Ralston keeps working on a new rotation and Paton Churdan showed growth on Thursday night as the Wildcats picked up a sweep to improve to 3-3 on the season and 1-0 in the Rolling Valley Conference.   Paton Churdan fell to 0-7 overall and dropped their first Rolling Valley Conference Match. Paton Churdan finished the match with 34 kills while the Wildcats had 28. The Wildcats dug up 38 attacks while the Rockets had 44. 
Vanessa Koehler led a balanced attack at the net for the Wildcats with 9 kills, Paige Klocke had 8 kills and Lauren Hulsing added 6 kills to go with a team high 3 blocks. Addy Boell finished with 22 assists and led the team with 9 digs, followed by 8 digs each for Summer Toms and Tiela Janssen. Paige Klocke added 7 digs and 2 aces while Ashlynn Klocke had a team high 3 aces. 
Paige Teeples paced the Rockets attack with 8 kills and a team high 3 blocks. Becca Anderson added 7 kills and a team high 10 digs. Bailey Anderson and Calleigh Fitzpatrick each had 5 kills. Emma Stream and Bailey Anderson combined for 33 assists with Stream having 18 and Anderson 15. 
The Wildcats face Madrid and Ogden at Madrid on Monday. Paton Churdan heads to Colo Nesco on Monday.
Glidden Ralston Stats
Lauren Hulsing 6 Kills, 3 Blocks 
Paige Klocke 8 Kills, 7 Digs, 2 Aces 
Summer Toms 5 Kills, 8 Digs, Ace 
Vanessa Koehler 9 Kills, Block 
Addy Boell 22 Assists, 9 Digs, Block, Ace  
Amelia Garrett 2 Assists, Dig, Block 
Ashlynn Klocke 5 Digs, 3 Aces  
Tiela Janssen 8 Digs 
Paton Churdan Stats
Bailey Anderson 5 Kills, 15 Assists, 4 Digs, 2 Blocks
Tarynn Fisher 1 Kill, 6 Digs
Emma Stream 4 Kills, 18 Assists, 7 Digs, Block
Paige Teeples 8 Kills, 5 Digs, 3 Blocks
Grace Cullum 1 Assist, 6 Digs, Ace 
Becca Anderson 7 Kills, 10 Digs, 2 Blocks, Ace 
Calleigh Fitzpatrick 5 Kills, 2 Digs, 2 Blocks 
Mia Russell 4 Kills, 4 Digs
South Central Central at Alta-Aurelia
South Central Calhoun 3
Alta-Aurelia 0
25-23, 25-15, 26-24
South Central Calhoun pushed their winning streak to nine games as they battled hard and won against Alta-Aurelia Thursday night. 
From the start, both teams were swinging and getting a lot of points on the board. Alta-Aurelia at one point were up by four points before South Central Calhoun was able to tie the set and ultimately win 25-23. Multiple Titans had big offensive games, including Riley Batta who led the team with 17 kills. She also tied with Mollie Monnahan in the digs category with 26 digs, the most on the team. Set two was far more in favor of South Central Calhoun as they easily won 25-15. Set three was a rollercoaster for both teams. The Titans held a 24-21 lead over the Warriors until they were tied at 24 apiece. That drove the set into extra points where South Central Calhoun was able to grind out the game and win the set 26-24 and win 3-0 in sets. 
Other leaders for South Central Calhoun included Keira Hammen who had three blocks and Brenna McAlister and Elysia Smith who had two aces each. The win elevates the Titans to 14-4 overall on the season and 3-0 in the Twin Lakes Conference. They will conclude their week by hosting their Master Blaster tournament on Saturday, September 10th. 
South Central Calhoun Stats
Mollie Monnahan: 1 Kill, 26 Digs, 2 Blocks
Riley Batta: 17 Kills, 1 Assist, 26 Digs, 2 Blocks
Brenna McAlister: 10 Kills, 1 Assist, 22 Digs, 1 Block, 2 Ace
Brooklyn Pruitt: 1 Dig
Alexa Holm: 8 Digs
Jayci Graeve: 2 Kills, 39 Assists, 9 Digs, 1 Ace
Norah Riedesel: 1 Kill, 2 Digs, 1 Ace
Elysia Smith: 1 Dig, 2 Ace
Kylee Schliesman: 20 Digs
Keira Hammen: 15 Kills, 1 Dig, 3 Blocks
Riverside at Audubon
Riverside 3
Audubon 0
25-21, 25-22, 25-18
The Audubon Wheelers held on against Riverside Thursday night in all three sets, but ultimately fell in three sets.
The Wheelers came out in set one and kept pace with the Bulldogs, but were a few points shy of winning, falling 25-21. Mattie Nielsen had a stellar night for the Wheelers putting up 17 kills the most among any player from both teams. Audubon kept their momentum up in set two, but again Riverside was one step ahead and took set two 25-22. The Wheelers' serving in this game was solid with Addie Hocker knocking down four aces which led the team while Harlow Miller had three on the night. Riverside had their strongest set in the final set where they battled to a 25-28 set three win and won the match 3-0 in sets. 
Other leaders for Audubon were Audrey Jensen who put up 11 digs and Hocker who had 25 assists. Miller also led the team in blocks with two, one solo and one assisted. The loss drops the Wheelers to 6-5 overall on the season and 0-1 in the Western Iowa Conference. They are off until Tuesday, September 13th when they travel to take on Missouri Valley. 
Audubon Stats
Madison Steckler: 2 Kills
Kylee Hartl: 6 Digs, 1 Ace
Anna Larsen: 1 Assist, 7 Digs
Addie Hocker: 1 Kill, 25 Assists, 4 Digs, 1 Block, 4 Ace
Audrey Jensen: 11 Digs, 1 Ace
Mattie Nielsen: 17 Kills, 5 Digs
Sienna Albertsen: 1 Kill, 2 Digs
Harlow Miller: 6 Kills, 5 Digs, 2 Blocks, 3 Ace
Rylee Brittan: 1 Kill, 1 Dig
Missouri Valley at IKM-Manning
Missouri Valley 3
IKM-Manning 0
25-12, 25-11, 25-5
The IKM-Manning Wolves had a tough challenge Thursday night as they took on Western Iowa Conference foe Missouri Valley.
The Lady Reds swung hard from the start and didn't allow the Wolves to get into a groove. Karlee Arp had a nice stretch of serves that got IKM-Manning tied up with Missouri Valley at 9-9 in set one. Past that tie, Missouri Valley took a time out and went on a 16-3 scoring run to win set one 25-12. The Lady Reds kept that pace up in set two starting off with a 7-0 run. IKM-Manning's Kylie Powers had some nice kills in this game, finding gaps in the Missouri Valley defense that gave her a team high three kills. Missouri Valley kept feeding the ball to Ella Myler who found ways to score and help the Lady Reds to a 25-11 set two win. In set three, the Wolves couldn't keep up with the type of offense Missouri Valley was running and fell 25-5 in the third and final set of the match. 
The Wolves are on the road on Tuesday, September 13th when they take on Tri-Center. 
IKM-Manning Stats (Unofficial)
Anna Stangl: 1 Ace
Amber Halbur: 1 Kill
Mabel Langel: 2 Kills, 1 Block
Kylie Powers: 3 Kills, 1 Block
Karlee Arp: 1 Ace
Kate Stangl: 2 Kills
Ella Richards: 1 Ace
Megan Williams: 2 Kills, 1 Block, 1 Ace
East Sac at West Bend Mallard
West Bend Mallard 3
East Sac 1
17-25, 25-22, 25-21, 25-23
The East Sac Raiders were able to take set one over West Bend Mallard Thursday night but were unable to close out the final three sets. 
In set one, the Raiders got out of the gate with a nice 25-17 set victory that set the tone for their offense. Kenna Meyer and Kate Vondrak were swinging well in this game as they both led the team with 14 kills each. Kendall Quirk and Vondrak also formed a strong defensive wall up front, leading the Raiders with 4 blocks each. West Bend Mallard got back on track in the second sets and won by three points at 25-22. Sets two and three were just as close and could have gone either way. The Wolverines won set two 25-21 and in the closest game yet, they avoided going to extra points by winning 25-23, winning the match 3-0 in sets. 
The loss drops the Raiders to 8-7 overall on the season and 2-2 in the Twin Lakes Conference. They will close out their week of competition at the South Central Calhoun Master Blaster tournament on Saturday, September 10th. 
East Sac Stats
Jen Aschinger: 13 Assists, 2 Digs, 2 Ace
Mary Bontrager: 1 Kill, 9 Assists, 6 Digs, 2 Blocks, 3 Ace
Kenna Meyer: 14 Kills, 6 Digs, 2 Blocks
Kendall Quirk: 1 Kill, 3 Assists, 1 Dig, 4 Blocks
Sidney Bieret: 2 Assists
Kate Vondrak: 14 Kills, 5 Digs, 4 Blocks
Kierstin Carroll: 1 Kill, 4 Digs
Tristin Ludwig: 1 Dig
Greeley Schlepp: 6 Digs, 1 Ace
Addisen Ehler: 6 Kills, 6 Digs, 3 Blocks
MVAOCOU at Ar-We-Va 
MVAOCOU 3
Ar-We-Va 0
25-13, 25-18, 25-19
The Ar-We-Va Rockets gained momentum late against MVAOCOU but were unable to pick up the win Thursday night. 
The Rams had a strong start in set one, getting past the Rockets 25-13. Kora Obrecht led the way offensively for the Rockets, putting up a team high seven kills. Maggie Ragaller was second on the team with five kills and had a good defensive game, leading the team with 12 digs. Delaney Schurke led the team with 16 assists. Ar-We-Va swung the momentum back a bit in their corner in set two by putting up five more points, but still fell to the Rams 25-18. The Rockets put up their best fight in the third set keeping up with MVAOCOU, but the Rams were still too much, coming up with a 25-19 set three win and winning the match 3-0 in sets.
The Rockets are at home on Tuesday, September 13th when they play host to West Harrison. 
Ar-We-Va Stats
Jamie Hausman: 3 Kills, 5 Digs
Delaney Schurke: 16 Assists, 3 Digs, 1 Ace
Kora Obrecht: 7 Kills, 6 Digs, 1 Block, 2 Ace
Maggie Ragaller: 5 Kills, 12 Digs, 1 Block
Trista Reis: 5 Digs
Elizabeth Brunner: 3 Digs
Sammie Hinners: 1 Kill, 1 Dig
Amber Ragaller: 1 Dig