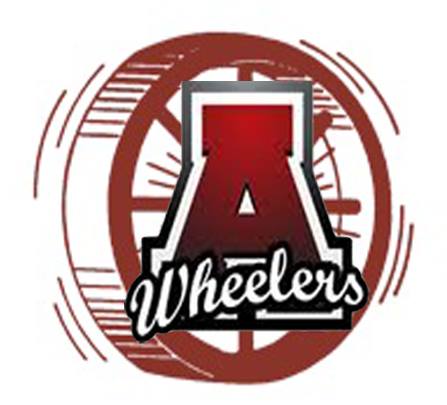 SE Warren At Audubon 
SE Warren 44
Audubon 20
A tough 3rd quarter was  the difference for a second straight week as the Wheelers fall to 0-2 on the season. The Wheelers never led by only trailed 16-8 at half, before getting outscored 14-0 in the 3rd quarter.  An early 4th quarter touchdown pulled them within 30-14, but both times the Wheelers scored in the 4th quarter, SE Warren answered. Audubon finished the game with 198 yards rushing and 44 yards passing for 242 yards of total offense. SE Warren passed for 169 yards while rushing for 179 more, finishing with 348 yards.
SE Warren scored on their opening possession, taking an 8-0 lead but Audubon responded later in the quarter. After the Wheelers punted with Gavin Larsen pinning the Warhawks at their own 1 yard line , the defense made a stop. Manny Beisswenger returned SE Warren punt to the Warhawks 29 yard line. Aaron Olsen scored six plays later on an 8-yard run. The Wheelers tied the game at 8 with 2:28 left in the 1st quarter. The defenses firmed up in the 2nd quarter with neither team scoring for most of the quarter but the Warhawks punched in a touchdown just before half, taking a 16-8 lead at half.
The late touchdown gave the Warhawks the momentum and they took advantage in the 3rd quarter. Landon Harvey scored on a 1-yard run midway through the 3rd and SE Warren went up 24-8.  A Wheeler turnover led to another touchdown late in the 3rd quarter, putting the Warhawks ahead 30-8. Audubon mounted a nice drive, turning it into points early in the 4th quarter on a 2-yard touchdown run by Evan Alt. The Wheelers pulled within two scores, down 30-14. SE Warren responded with a touchdown drive, capped off with a 5-yard run by Trey Fisher. Aaron Olsen kept the Wheelers hoping, breaking off a 38-yard touchdown run, pulling them within 38-20 but the Warhawks scored again with 1:43 left to put the game away.
Aaron Olsen carried the ball 34 times for 133 yards and a pair of touchdowns to lead Wheelers. Evan Alt added a touchdown run and 55 yards rushing. The defense was led by Manny Beisswenger with 11.5 tackles and Gavin Larsen with 11 tackles.
The Wheelers head to Boyer Valley on Friday. The Bulldogs beat River Valley 42-6 on Friday.
Audubon Stat Leaders 
Aaron Olsen 34 carries 133 yards, 2 TD's
Evan Alt 8 carries 55 yards, TD
Manny Beisswenger 5 catches 32 yards– 11.5 tackles
Gavin Larsen 11 tackles
Cooper Nielsen 6.5 tackles
Lane Barber 6.5 tackles
Izik Sorensen 6.5 tackles
Box Score
Teams           1       2      3      4     Final
SEW              8      8     14     14       44
Audubon      8      0      0      12       20