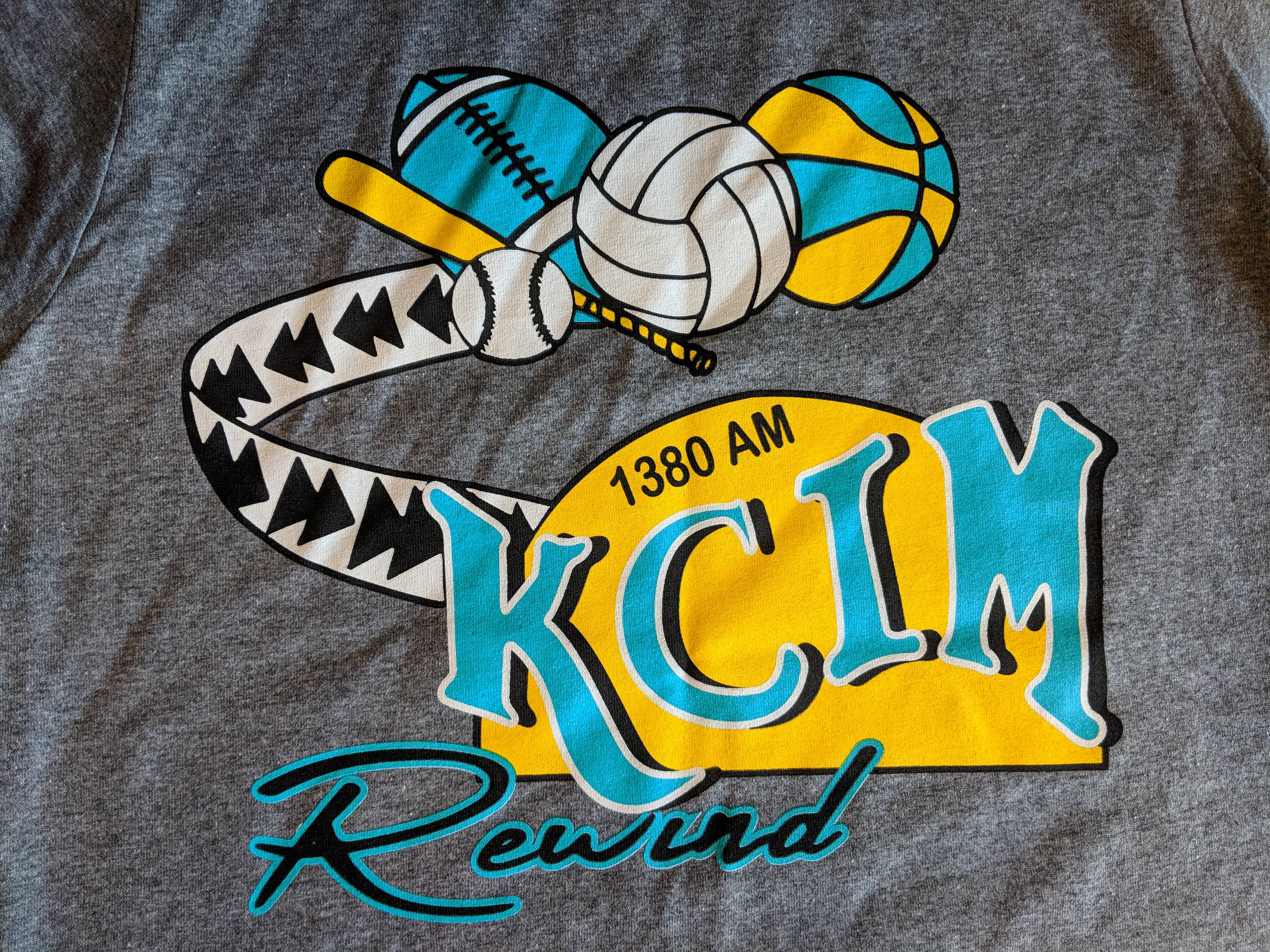 All-Star Teams for Sunday 
Team John Waddle/Darla Davis- both of Coon Rapids Bayard
Jordan Schwabe- Kuemper
Joe Carey- Greene County 
Brielle Hinners- Carroll 
Max Nielsen- IKM-Manning
Miranda McClellan- Coon Rapids Bayard
Braden Wessel- Audubon 
Victoria Asmus- Audubon 
Gabe Obert- Coon Rapids Bayard
Emma Anderson- South Central Calhoun 
Cooper Kock- Ar-We-Va 
Tyler Brant- Glidden Ralston 
Kenzie Schon-Kuemper
Team Erin Bohlmann (Kuemper)/ Matt Wilder (Audubon)
Kamryn Venner- Kuemper
Preston Mauer- East Sac 
Vanessa Ayala- Carroll 
Jayden Soard- South Central Calhoun 
Meredith Brown- East Sac 
Preston McAlister- Coon Rapids Bayard
Emma Hart- Coon Rapids Bayard
Easton Hays- Coon Rapids Bayard
Bridget Shirbroun- Coon Rapids Bayard
Tanner Oswald- Coon Rapids Bayard
Justin Stream- Greene County 
Treyton Barry- IKM-Manning
2022 All-Rewind Baseball Team 
1st Team 
Easton Hays- OF
Kolby Culbertson- Pitcher 
Cal Wanninger- Pitcher
Max Nielsen- Pitcher 
Cal Heydon- 1st Base
Preston McAlister- 2nd Base
Lance Clayburg- 3rd Base 
Gavin Smith- SS
Gabe Obert- OF
Cooper Pottebaum- OF 
Logan Sibenaller- DH
Will Ragaller- Catcher 
2nd Team 
Ethan Loew- Pitcher
Cooper Kock- Pitcher 
Mark Lensch- 1st Base
John Boes- 2nd Base 
Benicio Lujano- 3rd Base
Tanner Oswald- SS
Evan Alt- OF
Carter Putney- OF
Kaden Dorman – OF
Gavin Larsen- DH
Cooper Perdew- Catcher 
Honorable Mention 
Evan Loew
Karter Ludwig
Weston Drost
Preston Mauer 
Andrew Anderson
Jayden Soard
Braeden Kirsch 
Tyler Brant 
Jackson Sklenar 
Aaron Olsen 
Braden Wessel 
Reed Hinners
Treyton Barry 
Justin Stream 
Joe Carey 
Player of the Year 
Easton Hays- CRB  
Others
Cal Heydon
Kolby Culbertson 
Max Nielsen 
Coach of the Year
John Waddle- CRB
Others
Matt Wilder
Randy Sndyer
2022 All-Rewind Softball Team 
1st Team 
Jordan Schwabe- Catcher 
Kamryn Venner- Pitcher 
Emma Hoyle- Pitcher
Kali Irlmeier- Pitcher 
Kenzie Schon- 1st Base
Ava Gross- 2nd Base 
Meredith Brown- SS
Kenadee Loew- 3rd Base 
Emma Anderson- OF
Vanessa Koehler- OF
Emersyn Mack- OF
Keira Hammen- DP
2nd Team 
Emma Hart- Pitcher
Alexis Obermeier- Pitcher 
Breeley Clayburg- 1st Base
Olivia Toms – 2nd Base 
Vanessa Ayala- SS
Makalei Kofron- 3rd Base 
Hailey Ostrander- OF
Averi Burke- OF
Anna Hart- OF
Kaylie Diercksen- DP
Parker Adams- Catcher 
Honorable Mention 
Tiela Janssen
Brielle Hinners
Mary Bontrager
Maci Gustavson
Melinda Schaefer
Maggie Ragaller
Jamie Hausman
Kora Obrecht 
Malia Clayburg 
Miranda McClellan 
Bridget Shirbroun 
Elizabeth Lloyd 
Kassidy Wenck 
Ashlynn Tigges
Victoria Asmus 
Jordan Porsch 
Kylee Hartl 
Emma Stream
Player of the Year
Jordan Schwabe- Kuemper
Others
Keira Hammen 
Kenzie Schon 
Emma Anderson
Ava Gross 
Kali Irlmeier
Coach of the Year
Erin Bohlmann- Kuemper
Others
Darla Davis- CRB
Ryan Gallegos- Carroll 
Eric Borkowski- Audubon
2022 Summer Rewind All-Star Festivities 
Event Information 
Held Sunday, July 17th at the Carroll High School Softball Field

Gates will open at 11:30

The Home Run Derby will begin at 12:00- Girls and Boys will have their own contest and then we will have a home run off between the winners. 
Players will get 10 softballs- soft tossed to them

Home Runs count as 1 home run.

We will have 3 other areas where batters will collect points if no home runs are hit. Each area will be worth different points based on how far the ball sailed in the air. Farthest hit balls not over the fence will be worth 5 points, middle distance is 2 points and shortest balls will be worth 1 point. Player with the most home runs will be the winner- If there is a tie, we will use the points collected on non-home runs balls as the tie-breaker. 
Following the home run contest there will be a slow pitch softball all-star game for the seniors invited. The game will be 5 innings long and a team can only bat through the lineup once per inning. 

Following the All-Star game there will be an awards ceremony for all the kids invited. They will be awarded with a T-Shirt and a Certificate honoring them of the team they made on the All-Rewind Baseball or Softball team.