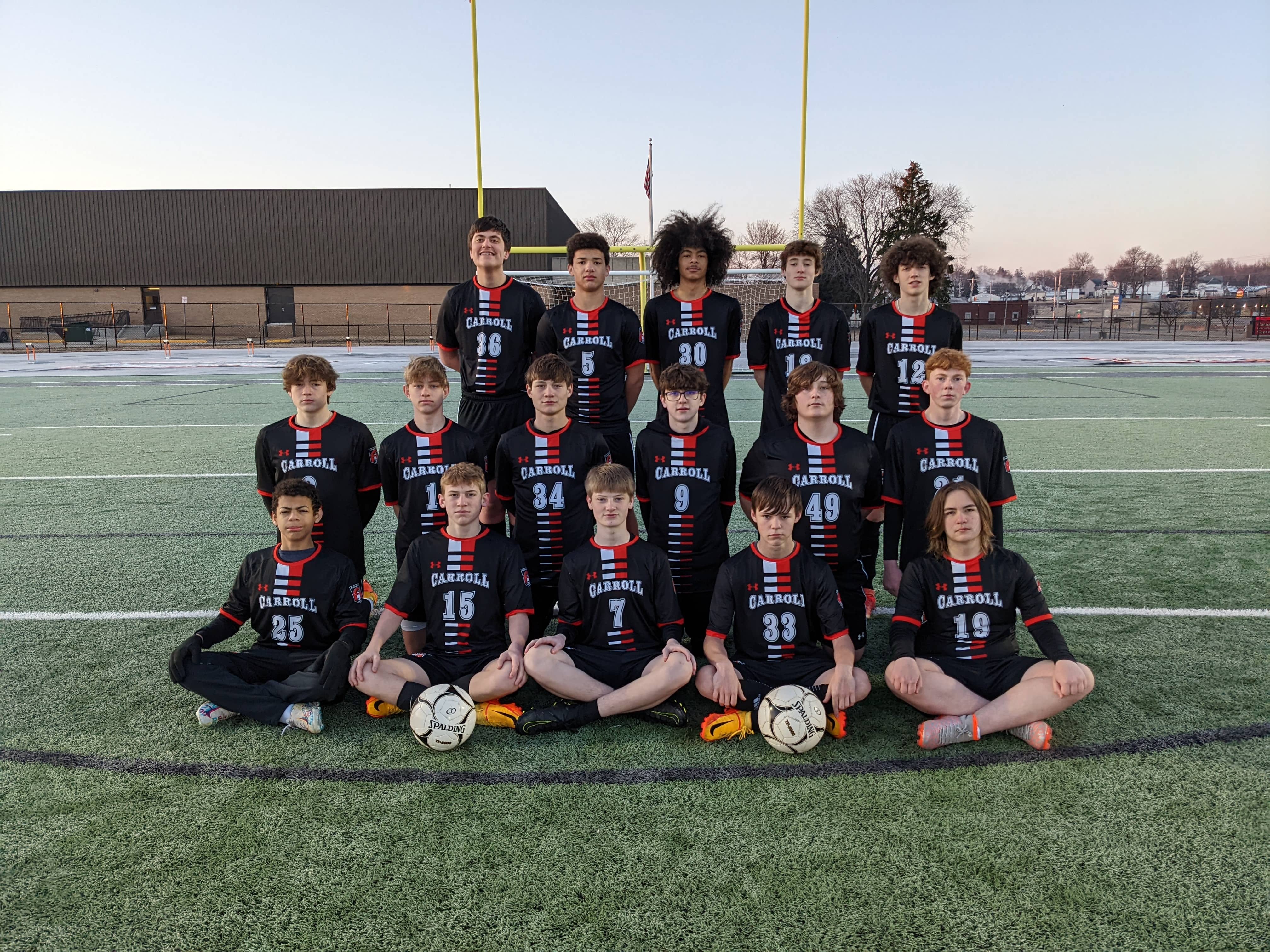 Boys Soccer Results Tuesday, May 3rd 
Carroll At Gilbert 
Gilbert 10
Carroll 0     (3:04 left 2nd half)
Carroll ran into a buzz saw at Gilbert, who entered the game 8-1 overall and 4-1 in the Raccoon River Conference. Carroll  had won two of their last three games, but fell down early on the road. Gilbert scored the first goal of the night with 34:10 left, added a second goal with 26:00 left. Carroll did a nice job defensively, shutting down the Gilbert offense for nearly 18:00. Gilbert heated up late in the half, scoring four goals from 8:44 to 3:16 to lead 6-0 at half.
Gilbert kept the pressure up to start the 2nd half, going up 7-0 at 23:21, before extending the lead to 9-0 with 17:00 left. They ended the match with 3:04 remaining scoring their tenth goal.
Carroll had one shot on goal by Clayton Weitl and Tanner Heithoff did a nice job on a busy night in goal with 19 saves.
Carroll falls to 2-5 on the season and travels to Harlan on Thursday.
Carroll Stats
Clayton Weitl 1 shot on goal
Tanner Heithoff 19 Saves