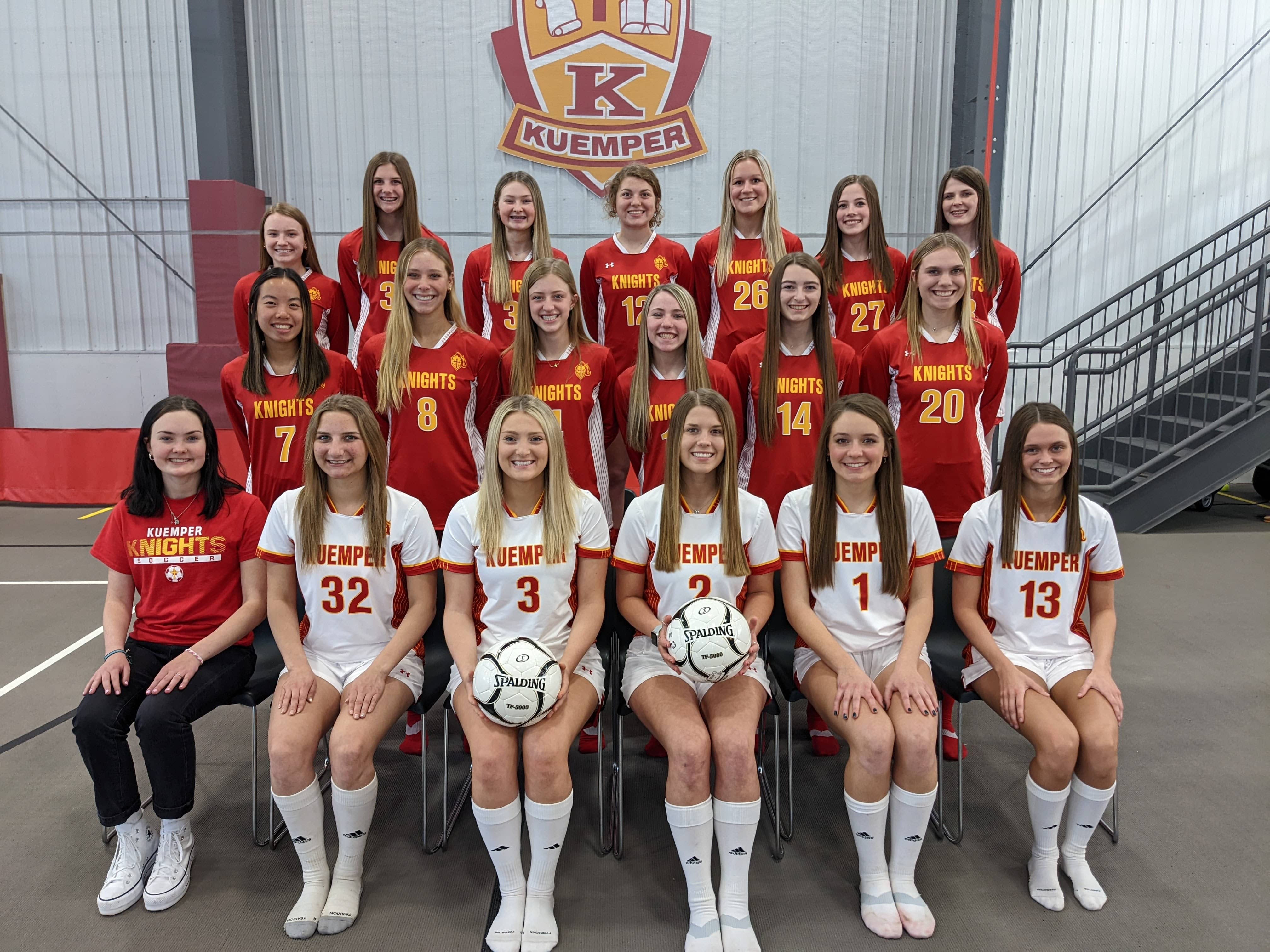 Girls Soccer Results for Monday, May 2nd
Kuemper at Denison Schleswig
Kuemper 3
Denison Schleswig 2
The Kuemper Knights on a cold and windy Monday were able to hold off the Monarchs of Denison Schleswig with some early scoring in the second half. The Knights were the first and only ones on the board in the first half as Clare Janson scored for the Knights at the 28-minute mark of the first half. While the offense was solid for the Knights, Ashlynn Badding was holding down the fort and defending well, putting up four first half saves.
In the second half, the Knights continued to stack on the points. Kenya Prescott grabbed a goal around the 31-minute mark to give Kuemper a 2-0 lead. That lead was extended further when Catherine Mayhall got herself a goal off a penalty kick with 13 minutes left in the contest. The Monarchs weren't going down without a fight and were able to net goals at the 10- and three-minute mark. Despite a late game rally, Denison Schleswig was unable to tie up the contest and force overtime, giving the 3-2 win to Kuemper.  The Knights improve to 5-6 overall on the season and 2-4 in the Hawkeye Ten Conference. Kuemper Head Coach Russel Wintermote was happy with the girls' performance despite the frigid temperatures. 
Kuemper is back in action on Thursday, May 5th when they host Greene County. 
Kuemper Stats
Ashlynn Badding: 8 Saves
Kenya Prescott: 1 Goal
Catherine Mayhall: 1 Goal
Clare Janson: 1 Goal