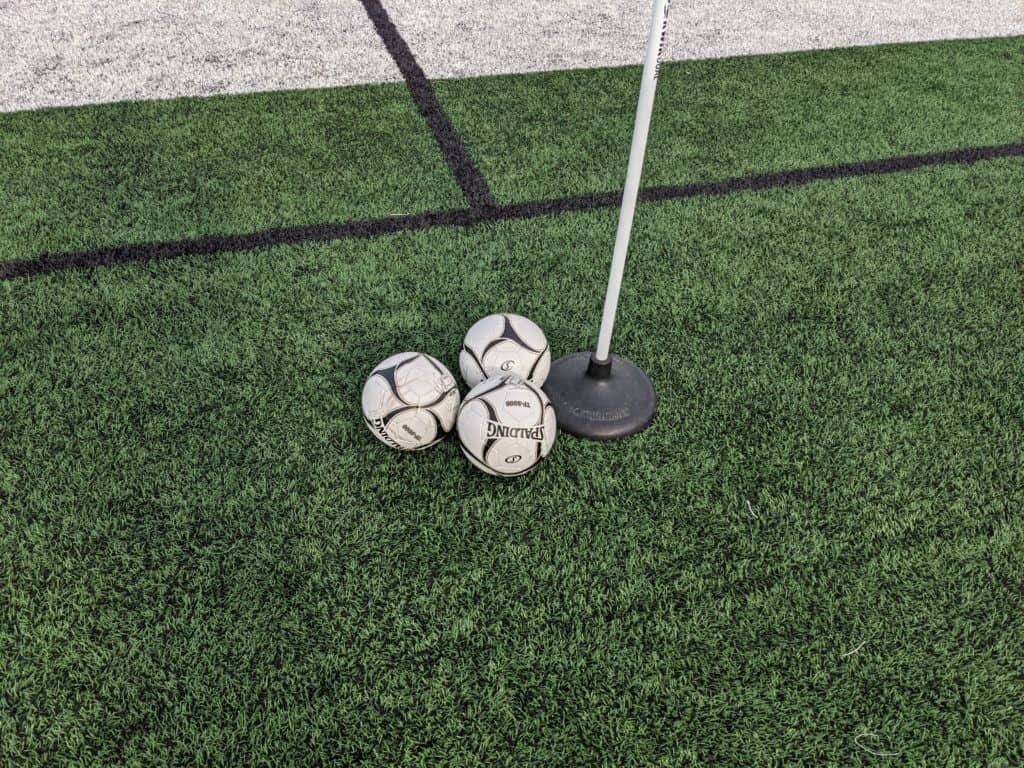 Girls Soccer Results Saturday, April 30th 
Kuemper Girls At Boone Tournament 
Kuemper 3
Boone 1
Kuemper built a 2-1 lead at the half with goals both goals scored by Catherine Mayhall. She scored at the 28:00 mark and 15:00 mark. The Knights defensive was solid all game, with Ashlyn Badding finishing with 8 saves. Kuemper ended the game with 14 shots on goal and put the game away with an own goal in the 2nd half with Kora Thomsen picking up the assist.
The championship game was canceled due to weather and field conditions.
The Knights will host Denison Schleswig on Monday.
Kuemper Stats
Catherine Mayhall 2 Goals, 8 shots on goal
Kora Thomsen 1 Assist,
Kenya Prescott 3 shots on goal
Kiley Trecker 1 shot on goal
Tristan Foley 1 shot on goal
Ashlyn Badding 8 Saves
East Sac and Carroll At Denison Schleswig Tournament 
Carroll Vs East Sac 
Carroll 2
East Sac 0
Carroll Vs Denison Schleswig 
Denison Schleswig 3
Carroll 1
East Sac Vs LoMa 
East Sac 3
LoMa 2                   (2 OT)
Carroll finished the day 1-1 with a shutout win over East Sac in the opener for both teams. The Raiders also went 1-1 bouncing back from their loss to Carroll to beat LoMa in two overtimes. The Tigers fell to Denison Schleswig in their second game.
Carroll used an own goal in the 1st half to lead East Sac 1-0 at half. The goal came in the first seven minutes of the half, then the defenses took over and pitched shutouts the rest of the half. The Tigers added a goal in the 2nd half to pull to extend the lead.
Emersyn Walsh and Sophia Polking scored for Carroll while Addisen Ehler had 17 saves for the Raiders.
Emersyn Walsh scored the only goal for the Tigers in their loss to Denison Schleswig. Jayden Kirsch finished the match with 6 saves.
East Sac battled back against LoMa after falling behind early. The Panthers scored at 29:00 mark to lead 1-0. The Raiders responded with a Kenna Meyer goal with 3:00 left in half, tying the game at 1 at half. LoMa scored quickly again in the 2nd half but again the Raiders kept battling and scored to tie the game at the 18:00 mark when Kenna Meyer found Cooper Herrig for a goal. After neither team scored in the first overtime, Kenna Meyer picked up her second goal, 0:45 into the second overtime.
Kenna Meyer scored a pair of goals and had an assist for the Raiders. Cooper Herrig added a goal and Addisen Ehler finished with 11 saves.
The Tigers host Gilbert on Tuesday. East Sac entertains Fort Dodge on Thursday.
Carroll Stats Vs East Sac 
Emersyn Walsh 1 Goal
Sophia Polking 1 Goal
East Sac Stats Vs Carroll 
Addisen Ehler 17 Saves
Carroll Stats Vs Denison Schleswig 
Emersyn Walsh 1 Goal
East Sac Stats Vs LoMa 
Kenna Meyer 2 Goals, Assist
Cooper Herrig 1 Goal
Addisen Ehler 11 Saves